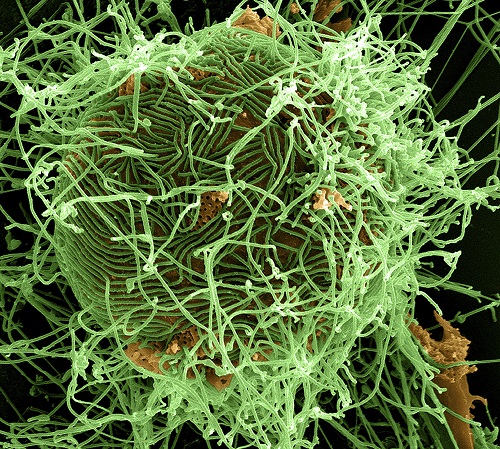 The Indian government on Wednesday revealed that the country has lost one citizen to the current Ebola epidemic in Liberia.
The man, named Mohammed Amir, was working in a pharmacy in Liberia when he contracted the disease. He succumbed to the deadly infection on 7 September, 2014, according to a statement released by the Ministry of External Affairs.
"As per reports available with the government, there has been only one Indian casualty so far," Minister of State of External Affairs V.K. Singh, said in a written statement. He was answering questions related to the condition of Indian citizens in Ebola-hit countries and actions taken by the government to protect them.
"His family was informed about this unfortunate incident. As per WHO norms, the body of the deceased was buried locally. Our Missions are facilitating access of Indian nationals to proper treatment facilities, as and when required," Singh added.
As on 26 November, the virus had infected 15, 935 people across the globe and killed 5,689, the latest figures released by the World Health Organisation (WHO) shows.
The three worst-hit West African countries -- Guinea, Liberia and Sierra Leone -- have reported a total of 600 cases in the past one week. While the situation in Guinea and Liberia was quite promising, the virus has continued to claim more and more lives in Sierra Leone.
The other countries affected by the current Ebola outbreak include Mali, Nigeria, Senegal, Spain, and United States. Nigeria and Senegal are now completely free from the deadly virus and were declared Ebola-free in October.
There have been no reports of Ebola infections in India. However, on 18 November, the country quarantined one citizen after authorities detected traces of the virus in his semen after his arrival at the New Delhi airport. The 26-year-old man was said to be completely cured of the disease that he contracted while his stay in Liberia, but authorities said that the virus will continue to exist in his semen for a few more days.