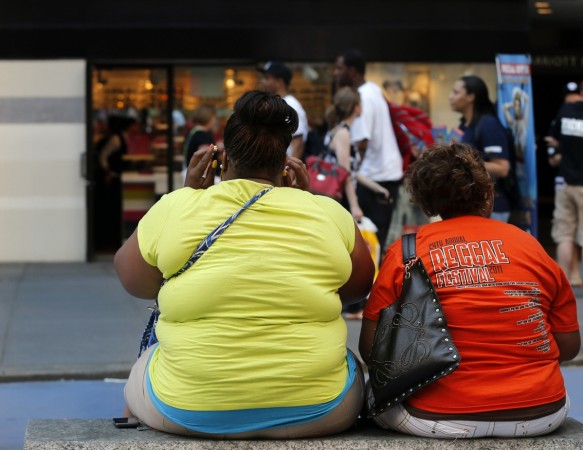 One-fifth of the population in the United States is overweight, with a body-mass index (BMI) of 30 or more, a study conducted earlier this month found. According to the survey conducted by the Trust for America's Health and the Robert Wood Johnson Foundation, in 25 states of the country, 30 percent or more people in the population were obese.
The obesity rates were found to be 35 percent in four states -- Alabama, West Virginia, Louisiana and Mississippi. The highest adult obesity rate was found in Louisiana, where 36.5 percent of all the citizens were found to be obese. Colorado, on the other hand, showed the least obesity rate of 20.2 percent.
The study revealed that 25 years back, in 1991, none of the states in the U.S. had an obesity rate greater than 20 percent.
The study concluded that 9 out of 11 states in the south had the maximum obesity rates. Hispanics, African Americans and First Nation Americans were found to be heavier than whites, according to the study.
The authors of the study advised several obesity-prevention policies in schools to prevent the issue. It's easier not to gain weight than gaining weight and then shedding it, they added.
The obesity-prevention guidelines include educating children about having a healthy lifestyle, consuming nutritious food and participating in physical activities. Schools should also educate students about BMI and the importance of having a healthy body weight.
Various reasons, such as heredity, lifestyle, unhealthy diets and even the environment can cause obesity. This can trigger health issues like diabetes, hypertension, heart ailments, etc.
In order to prevent these health issues and the side-effects of being obese, experts recommend avoiding junk food and eating healthy. Working out should be a part of the daily schedule, and a healthy lifestyle should be followed, with proper sleeping timings.