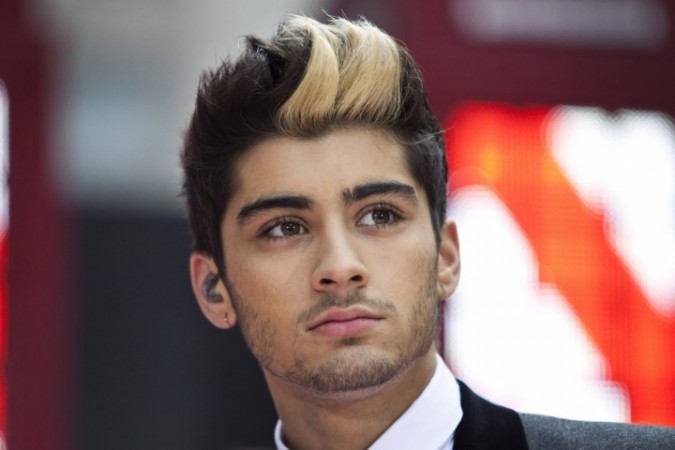 Zayn Malik, one of the members of the famous boy band One Direction, joined his band mates in Orlando, Fla., on Tuesday for a concert, just a day after Matt Lauer, the "Today Show" host, questioned his absence on the show hinting at "drug abuse."
Malik was seen rocking a black jacket and trousers teaming it with a white t-shirt as he took the stage. Fans gave him a grand welcome screaming his name while he joined the rest of the band.
Fans took to the social media to express their excitement:
Malik reciprocated the adoration tweeting to his fans:
One Direction is touring America to promote its latest album "Four." The band was on the "Today Show" on Monday but since Malik had a stomach bug, he couldn't make it on the show. Host Matt Lauer inquired about his absence on the show and when the boys told him he was ill, Lauer pushed on unbelieving.
"There's obviously a lot of concern, a lot of fans have been tweeting overnight. There's been a lot of action on social media about him. Is it something more serious than just a minor illness? There have been rumors of substance abuse. What's going on?"
Malik and his band mates were all unimpressed with the question. The 21-year-old singer told the Sun that he was unhappy about the whole issue.
"I'm really angry and upset by what was said on the Today show. I was really ill at the weekend, that's why I couldn't fly to America. I was gutted to have to miss album release day, but I'm going to be back as soon as I can. As soon as I'm feeling better I'm going to join the guys and carry on with the promotion for the album," Malik said at that time.
Now that all is well, the band is planning to take Malik to Las Vegas for his stag party. Malik is all set to tie the knot with Little Mix singer Perrie Edwards, The Daily Mail reports.