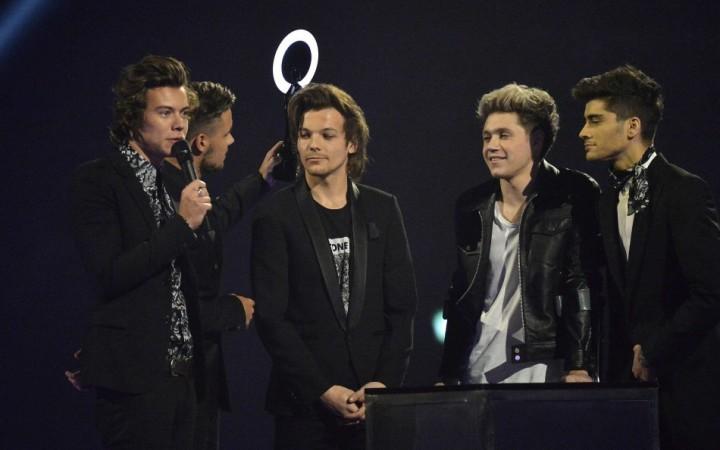 One Direction's Niall Horan has reportedly left the band after just four years together, and this news has caused frenzy online.
The news is yet to be confirmed, but "One Direction" fans started panicking when multiple media outlets tweeted that the 21-year-old has left the band. "Niall has left One Direction!!" claimed a Yahoo Celebrity UK tweet, however, it did not reveal the reason why the boybander quit.
Meanwhile, One Direction fans have come up with hilarious reasons why Horan would leave the band.
Here are a few gems from Twitter:
Because he's a 12 year old girl. #reasonsniallleftonedirection pic.twitter.com/KMdkEq7ADW

— Harry follow me 2K15 (@harry_horany) December 29, 2014
#reasonsniallleftonedirection he wanted to be closer with his sisters pic.twitter.com/ZyhDkfaMlG — nat (@arktichealy) December 29, 2014
"He got a late acceptance letter to Hogwarts," believes one fan.
"@LarryLouLaughs: #reasonsniallleftonedirection to pursue a solo career and write songs with lots of meaning pic.twitter.com/QlKHppmDod"

— m (@1Dbakerman) December 29, 2014
One Direction is believed to be working on their fifth album, and it remains doubtful if any of the boys would quit before the album was released.
Horan, meanwhile, has been spreading holiday cheer among his fans in hometown of Mullingar, County Westmeath, Ireland, and a few days earlier he visited sick children at the Crumlin Hospital in Dublin, where he posed for photos with many of them.
On Tuesday, a One Direction TV special aired on NBC that gave fans an insight into the life of the One Direction boys through a combination of footage that included musical performances and documentary material. The footages were from the South American leg of the band's 2014 "Where We Are Tour" and followed the boys as they recorded their latest album, "FOUR."
The special feature also had a number of hilarious stunts, and at one point Horan was shown dancing to "Steal My Girl" in just his white boxers. Horan showed off his abs while performing the song in his hotel room alongside band member Zayn Malik.