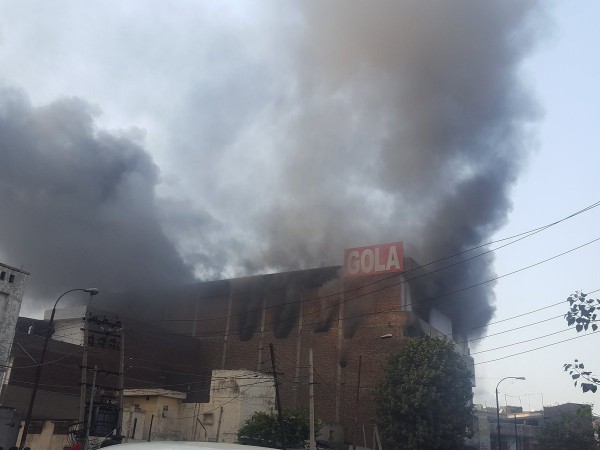 Three persons have been confirmed dead and at least 15, including fire fighters, are feared trapped under the debris, after a plastic bags manufacturing factory in Ludhiana's industrial area caught fire in the wee hours on Monday.
The four-storeyed structure at Mushtaq Nagar in Ludhiana collapsed, taking over 15 persons under the debris, as the fire fighters were struggling to douse the flames, the police said. The factory building collapsed at 12:30 pm, PTI reported. Fire and rescue personnel are also feared caught under the debris.
A team of National Disaster Response Force (NDRF) has reached the spot and joined the rescue and relief operations. Personnel of the Border Security Force (BSF) and the Punjab Armed Police (PAP) have also been rushed from Jalandhar to assist the operations.
"One body extracted. 15 trapped at least. NDRF team has reached. BSF and PAP also coming from Jalandhar, " Police Commissioner R N Dhoke said.
Fire department personals Rajinder Sharma, Sumohan Gill and Raj Kumar are feared to be trapped in the rubble, reported the Indian Express.
"We have managed to pull out one body. The person remains unidentified," Ludhiana's Assistant Commissioner of Police, Jitender Singh, was quoted as saying by PTI. Earth movers have also been pressed in to service to clear the debris and save those trapped inside the building. The reason of the fire is not yet known.