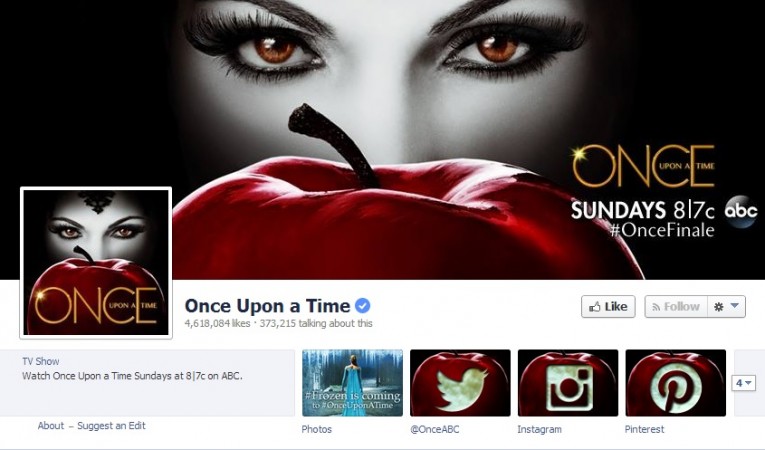 Emma's decision to return to New York sets off many twists and turns that resulted in her getting sucked into Zelena's time portal and Emma disturbing the scene when Snow White met Prince Charming.
This could affect the life of every other character in Storybrooke, and Sunday's two-hour long episode dealt with Emma and Hook attempting to set things right. It also focused on Emma finally accepting the fairyland as her home during the adventure, and how Emma and Hook unknowingly brought back a mystery woman back to Storybrooke, who was indirectly responsible for unleashing the Evil Queen.
Regina's loving relationship with Robin Hood turned out to be a short-lived affair as the mystery woman who Emma and Hook brought back turned out to be Robin Hood's wife. Regina is none too pleased with Emma's interference, and hopes that she hasn't brought back anything else from Zelena's portal.
But, at the time something spews from the urn that came through the time portal, and speculations are rife that it might be the Snow Queen, also known as Queen Elsa.
The Snow Queen was recently featured in Disney's "Frozen" and "Once Upon a Time" creators Adam Horowitz and Eddy Kitsis had previously expressed excitement over "Frozen" actresses Idina Menzel and Kristen Bell making their entry into Storybrooke.
"I mean, we would be completely honored if either one of those two wanted to do our show," Kitsis told E!Online. "I can tell you that in the Once writers' room, it has turned into the Frozen Appreciation Society."
The creator continued: "We are so in awe of that movie. A lot of us have children, and we are obsessed with that movie in a way that like, it's inspiring to all of us."
E!Online also has a list of possible candidates who would be ideal to rule their own ice palace, and it includes Dakota Fanning, Dianna Agron and Megan Hilty.
Meanwhile, other highlights from the finale episode include Snow and Charming naming their newborn son Prince Neal; Hook and Emma deciding to stay back in the fairyland; and Rumplestiltskin and Belle getting married.
(Ed:AJ)