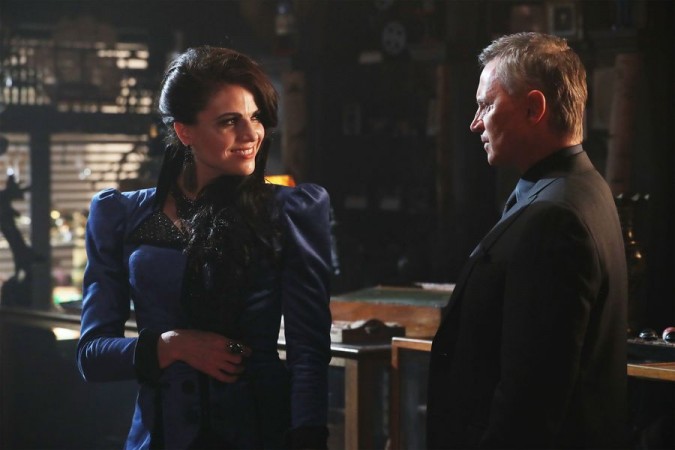 Once Upon A Time season 6 returns with episode 4 tonight, October 16, at 8 pm EST on ABC. The sequel is titled Strange Case and it will follow Regina Mills and Mr. Gold.
The fantasy drama series will feature actress Karen David as Shirin a.k.a Princess Jasmine. In addition, speculations are rife that actor Sean Maguire could reprise his role as Robin Hood in the upcoming episode.
Click here to watch Once Upon A Time season 6 episode 4 live online to find out what is next in store for Mr. Hyde, Dr. Henry Jekyll, Snow White, Emma Swan and Captain Hook. The sequel will also be available online on ABC Go.
Although the creators of the fantasy series assured their fans that Lana Parrilla's character will meet her former lover in the upcoming episodes, they refuse to reveal more details about it.
While Edward Kitsis stated that the character will appear in multiple episodes and it is definitely not just in flashbacks, Adam Horowitz teased (via Entertainment Weekly) how he "integrates into the story, we want to keep a surprise and unexpected. It's an important part of the main story once it happens."
Meanwhile, actress Parrilla revealed that she is not currently planning to move on with another man since romance is the last thing on her mind right now. "But we'll see what happens when Robin Hood comes back! All that may change," she said while interacting with the representative of Cosmopolitan magazine.
The official synopsis of Strange Case reads as below:
The Evil Queen and Hyde continue on their quest to steal Dr. Jekyll's serum; Snow looks forward to her first day back as a school teacher; and while Emma looks forward to Hook moving in with her, Hook finds himself trying to protect Belle from Mr. Gold, who has made sure she can't leave the confines of the pirate ship. Meanwhile, back in the past, Rumplestiltskin helps Dr. Jekyll complete his serum to separate a man's personality into two – good and evil – but his help comes with a hefty price.
Check out the trailers of Once Upon A Time season 6 episode 4 below:
Meanwhile, the fifth episode of Once Upon A Time season 6 is titled Street Rats and it is scheduled to air on October 23. Since the official synopsis of it is yet to be released, the followers of the fairytale drama series will have to wait a little longer to know more about it.