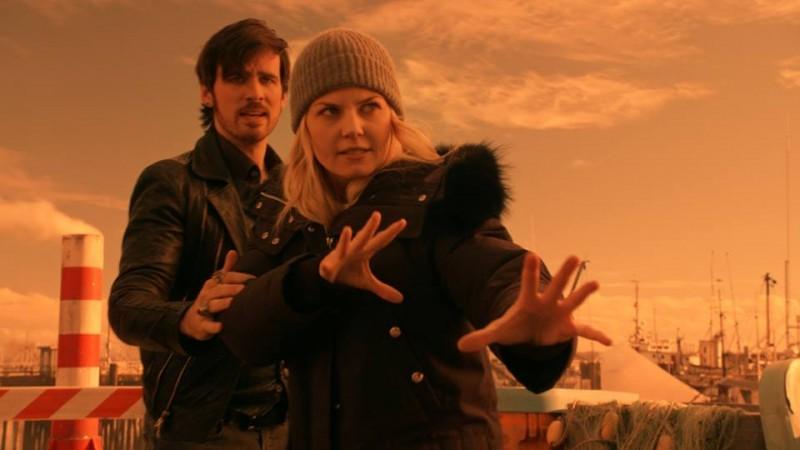 Once Upon A Time season 6 will be back with episode 2 this Sunday, October 2, at 8pm EST. The sequel is titled A Bitter Draught and it will primary focus on the new challenges faced by Emma Swan and Captain Hook.
While Jennifer Morrison's character will be busy seeking answers for her strange vision, Colin O'Donoghue's character will hunt a secret place for Bella to hide from her husband Mr Gold.
But things take an unexpected turn after a mysterious man from the Land of untold stories arrives in Storybrooke. Since Emma is yet to resume, Snow White, Prince Charles and Regina Mills team up together to neutralise the threat.
In the meantime, the Evil Queen continues her efforts to convince Zelina to join her and Emma resumes her therapy section with Archie. Additionally, executive producer Edward Kitsis teased that Emma will have repercussions for lying to Hook.
"I think it affects her in the way that anytime you keep a lie from the people you love, it starts to eat at you," Edward was quoted as saying by Entertainment Tonight.
"What happens usually is one of two things: You usually have to come clean, or you have to continue to double down which only makes it worse. And Emma will absolutely double down," he added.
Check out the official synopsis of Once Upon A Time season 6 episode 2, tilted A Bitter Draught, below:
When a mysterious man from the Land of Untold Stories, who has a past with the Evil Queen, arrives in Storybrooke, David and Snow work together with Regina to neutralize the threat. Belle seeks Hook's help finding a safe place to hide away from her husband, Mr Gold. The Evil Queen continues to try to win Zelena over to her side, while Emma resumes her therapy sessions with Archie and shares her terrifying vision of the future.