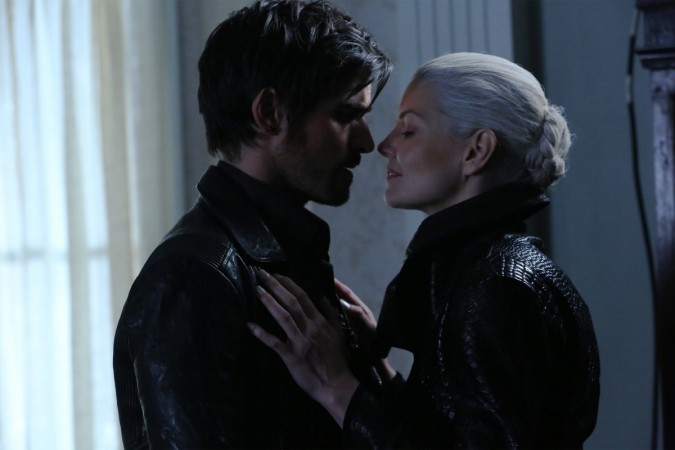 "Once Upon a Time" has been on a mid-season break since Season 5 Episode 11 "Swan Song" was aired on 6 December, 2015. Almost two months into the hiatus, the fans are still suffering from "OUAT" withdrawal issues, and as an antidote, we have got some juicy spoilers from the upcoming Season 5 Episode 12, titled "Souls of the Departed", which will be aired on Sunday, 6 March.
It is the understood that the second half of "Once Upon a Time" Season 5 is going to be epic, in that it will see the return of many beloved characters — both evil and good. Prince Henry (Tony Perez), Cora (Barbara Hershey), Sidney Glass (Giancarlo Esposito) and The Blind Witch (Emma Caulfield) are expected to return for Episode 12.
The appearance of Mr Gold aka Rumplestiltskin's (Robert Carlyl) father Peter Pan (Robbie Kay) has also been confirmed. Although Pan has had the time to think about everything evil he has done, he is not going to be all that different when fans see him next. It is understood he will still be selfish.
Also Read: Why did Cas agree to be Lucifer's vessel in "Supernatural"?
Remorse must not run in the family, because his son Rumple went right back to where he was when the show started, and took the Darkness back to himself in the mid-season finale. Despite having a loving wife in Belle (Emilie de Ravin) and a chance to start over, Rumple chose Dark Magic.
However, Pan's grandson and Rumple's son Neal aka Baelfire (Michael Raymond-James) turned out to be an upstanding member of Storybrooke, although he was a thief in the outside world. In "There's No Place Like Home", he sacrificed himself to ensure the safety of his friends and family. This means he has been in the Underworld since then, and there is a possibility of his return in Season 5B.
As of Season 5 Episode 11, Emma (Jinnifer Goodwin) was heading to the Underworld to bring back Captain Hook (Colin O'Donoghue), her boyfriend. However, if she does run into Neal, there is a possibility she will bring him back; after all, he died for her.
Underworld is expected to be a twisted version of Storybrooke, so it is not going to easy to bring her loved ones back, but if we know anything about Emma Snow, it is she will not give up without trying.