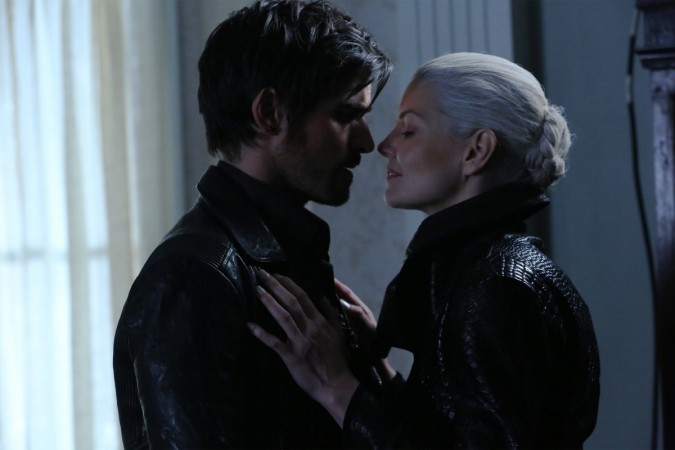 "Once Upon A Time" is on a long three-month midseason break. The ABC's fantasy drama went on a hiatus after airing its Episode 11, "Swan Song," on Dec. 6, 2015, and now, the network has confirmed that it won't be airing any new episode until next month. The fans can now expect to watch Episode 12, "Souls of the Departed," on March 6, 2016.
With less a month away from its midseason premiere, "Once Upon a Time" Season 6 is gearing up for a big comeback as Episode 12 also marks the 100th episode of this fairy tale series. The midseason finale ended on quite an exciting note with Emma going down to the Underworld along with some more friends to find Captain Hook, who sacrificed himself permanently to get rid of the darkness in him, Emma and all others.
And now that the residents of Storybrooke have descended into the Underworld to try and get Hook back, there are rumours that a major character will die down there.
In an interview with Entertainment Weekly, showrunners Adam Horowitz and Edward Kitsis had dropped a major clue that Captain Hook may never return from the dead.
When asked if bringing back Hook from Underworld will make way for others down there to come back from the dead too, Horowitz said, "Who said they can bring back Hook? He may die harder."
"He may die there. To be honest, he's already dead. He may rot there," added Kitsis.
Meanwhile, in an interview with The Hollywood Reporter, the showrunners had said that the rules of the Underworld are different and it will be shown in the second half of the season. "The rules of the underworld — what it means to be there, whether you can leave, how you can leave, where you go are going to be explained by our favourite tour guide of the underworld, and her name is Cora," the showrunners said.
The showrunners also explained that things will be challenging for our heros down there because the inhabitants of the Underworld all souls with unfinished business and many with quite personal vendettas. "The second half is a lot about them getting closure on their pasts and how the past comes to haunt you," Kitsis said.
The plot synopsis of Episode 12 (via TV Guide) reads: "The mission to rescue Hook begins as the heroes arrive in the Underworld, but it proves to be more challenging than they expected when they run into vengeful faces from the past. Meanwhile, back in the Enchanted Forest, Regina receives a special birthday gift."
"Once Upon A Time" Season 5 is on a midseason break and will return with Episode 12, "Souls of the Departed" on March 6, 2016. For more information on the upcoming episode and live streaming details, don't forget to check back here.