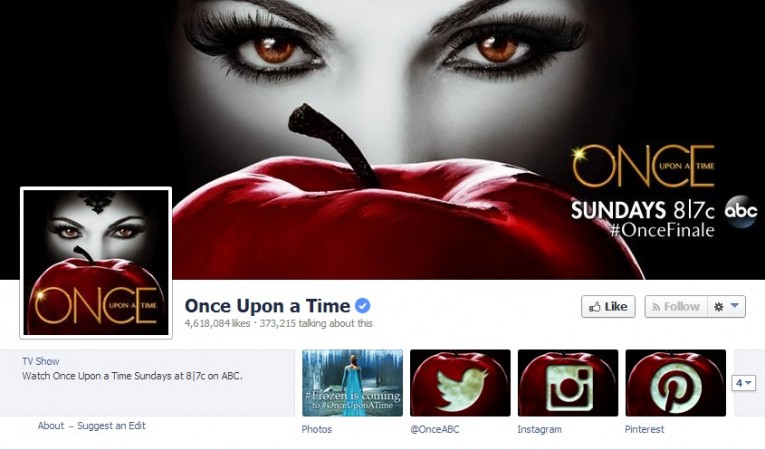 "Once Upon a Time" is all set to open its fresh season. With a high level of anticipation around the show, it is being predicted that the Queen of Arendall would be portrayed as the villain in season 4 of the fairytale series.
Elsa, from the movie "Frozen", is all set to return in season 4, as per reports. In addition to this, two more characters from "Frozen" will be joining the cast of "Once Upon a Time" season 4. As far as the casting of the other two characters is concerned, it is speculated that Elizabeth Lail has been roped in to play Anna - Elsa's optimistic and adventurous younger sister.
Anna goes on a search to find Elsa, who has turned Arrendelle to ice.
Another character is Kristoff, whose assistance Elsa takes in cutting ice. Kristoff's only company is his reindeer.
In "Once Upon a Time", the role of Kristoff is set to be played by Scott Michael Foster. Foster is known for his role in "Greek", and has also appeared in "Californication", "The River", "Chasing Life", "Halt" and "Catch Fire".
It is speculated that the characters won't be different versions from the movie. In the movie, Anna is impulsive and plucky, and holds her relationship with Elsa above everything else. Kristoff falls in love with Anna in the film.
However, co-creator Adam Horowitz suggested that they are not going to recreate the story of the film.
"Well, it's funny, we're not going to redo the movie, because we just don't feel like it's in anyone's interest for us to redo it," Horowitz told E!. "But what we are going to do, we're not ready to tell you. But what we can say is we're very aware of what we think makes this character from Frozen so special and we want to honor that and make sure that what we do is in the universe of everyone fell in love with this past year."
But it is still not confirmed as to who will play Elsa.
"Once Upon a Time" season 4 premiere date is yet to be confirmed. On 20 April 2014, it was confirmed that former "Once Upon a Time in Wonderland" star Michael Socha is going to be a series regular and will play his character of Will Scarlet/Knave of Hearts.