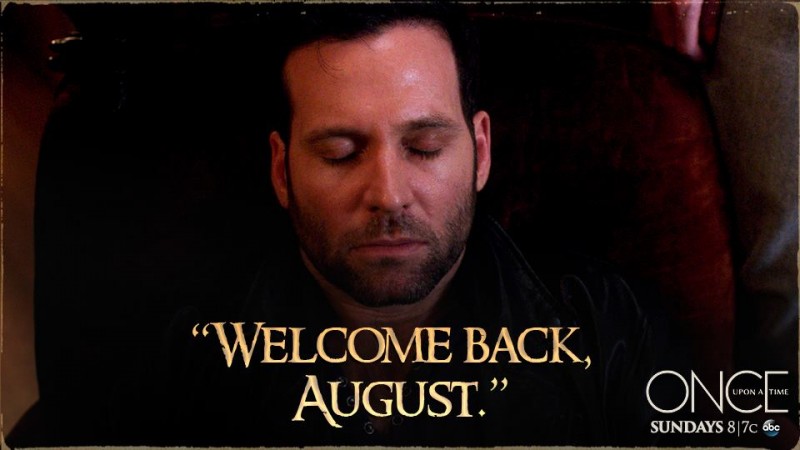 ABC's "Once Upon a Time" is going through some interesting twists as the Queen, who was once "evil" has gone undercover to thwart the wicked plans of the queens of darkness. Under the guidance of The Dark One, they turned Pinocchio back into August, hoping he would be able to lead them to the author of Henry's book.
"Poor Unfortunate Soul", the season 4 episode 16 of "Once Upon a Time", which will air on 22 March, Sunday, will see the dark army questioning August regarding the same.
Regina (Lana Parrilla) agreed to go undercover and stop Ursula (Merrin Dungey), Cruella (Victoria Smurfit) and Maleficent (Kristin Bauer van Straten) from whatever evil they were planning. Although Emma (Jennifer Morrison) was not comfortable in sending Regina amidst such powerful evil, she agreed to it so long as Regina kept her in the loop.
Towards the end of "Enter the Dragon" however, Regina leaves her phone on the road where Emma can find it, with a typed message, "I got this". However, what Regina did not know until that point was that Rumpelstiltskin (Robert Carlyle) is back in Storybrooke and that he is leading the three villains in their mission to find the author of Henry's (Jared S. Gilmore) book.
But, Mr Gold is not just back, he has recovered the knife that controls him from Belle (Emilie de Ravin) too. Taking on the body of Captain Hook (Colin O'Donoghue), Gold approaches Belle and tells her that since the villains are back in town, she should remove the Dark One's knife from its hiding place and find a more secretive home for it. Belle is worried that her husband is already in town and shares her worry with Gold, who she thinks is Killian.
Captain Hook tells her to summon Gold and if he doesn't come, she can be sure that he is not in town. Belle does as she is told and since Gold is already in front of her, she thinks he is not around. Belle hands over the knife to Gold, who she still thinks is Killian, and swears never to speak of it again.
With all his powers intact, and the aid of the queens of darkness, will he be able to track down the author and rewrite the book so that villains always get happy ending? Now that they have August (Eion Bailey) in custody, will the villains be able to find a way to the author?
It looks like even if August were to remember his past, which itself seems unlikely, he wouldn't help out the villains. Especially because he was selfish once, abandoning Emma as a baby, instead of raising her and making her believe that she is the saviour. August regretted his bad choices then and he would be rewriting his wrongs by not helping out the dark one and his allies.
Watch out for season 4 episode 16 of ABC's "Once Upon a Time", titled "Poor Unfortunate Soul" at 8.00 pm (EST) on Sunday, 22 March.