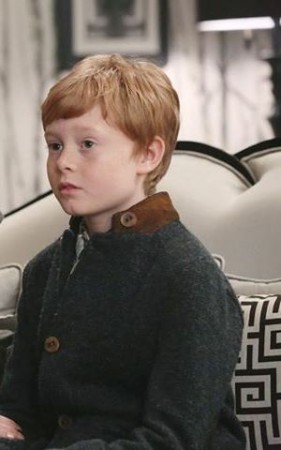 When "Once Upon a Time" season 4 returns on ABC with episode 16 titled "Poor Unfortunate Soul", August Wayne Booth aka Pinocchio (Eion Bailey) will be in danger.
He will be kidnapped by Queens of Darkness -- Maleficent (Kristin Bauer van Straten), Ursula (Merrin Dungey) and Cruella de Vil (Victoria Smurfit) -- to trace the author of Henry Mills' (Jared S. Gilmore) storybook.
Desperate Queens of Darkness along with Rumplestiltskin (Robert Carlyle) will torture August for information about the author, states the official synopsis of fairytale drama.
Although Carlyle's character uses his magical power to turn little Pinocchio to August, he does not seem to be of any help to them as the trailer shows him saying: "I don't know anything about this author." But the Queens of Darkness do not believe him and continue to torture him because they are eager to meet their happy ending.
In the meantime, David Nolan (Josh Dallas), Mary Margaret (Ginnifer Goodwin) and Emma Swan (Jennifer Morrison) will try to trace August and if they don't reach on time, he may turn out to be a "Poor Unfortunate Soul", who will lose his life for the people of Storybrooke.
However, Evil Queen Regina Mills (Lana Parrilla) will be more concerned about Robin Hood's (Sean Maguire) fate while she struggles to maintain her cover with the villains as he could be the next target of Maleficent, Ursula, Cruella de Vil and Rumplestiltskin in episode 16.
"Once Upon a Time" fans can also expect a sequence between Captain Hook (Colin O'Donoghue) and Ursula, wherein he tries to leverage his complicated history with Ursula to find out what she knows about Rumplestiltskin 's endgame.
In a Fairy Tale Land flashback, a restless young Ursula will enlist Hook's help to run away from home but she will soon learn it isn't wise to trust a pirate. So she may harm the captain after she succeeds in her mission.
ABC will air "Once Upon a Time" season 4 episode 16 titled "Poor Unfortunate Soul" this Sunday, 22 March, at 8pm.