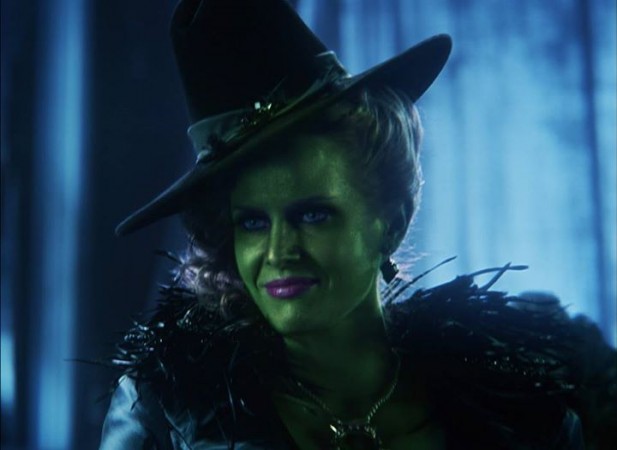 As "Once Upon a Time" has already revealed the author in its last sequel, titled "Best Laid Plans", fans are eagerly waiting for new developments in the series this Sunday at 10pm.
But ABC might just disappoint its viewers with no new episode of Season 4 on 5 April due to The National Basketball Association's (NBA) game.
Although there is no official confirmation on whether episode 18 of the fairytale drama will be aired on 5 April or not, the ABC Sunday schedule has only few programs listed for evening, "This Week with George Stephanopoulos" and NBA Basketball.
Meanwhile, official synopsis of the upcoming sequel, titled "Heart of Gold", hints that the viewers through will witness a roller coaster of events on 12 April. While focusing on Emma Swan (Jennifer Morrison) and Mr Gold aka Rumplestiltskin's (Robert Carlyle) quest for the author, the show will also feature an old villain, Wicked Witch aka Zelena (Rebecca Mader), to Storybrooke.
The daughter of Prince Charming aka David Nolan (Josh Dallas) and Snow White aka Mary Margaret (Ginnifer Goodwin) is still reeling after learning the truth of her parents' history with Maleficent, but she will focus on finding the Author - who is running loose in Storybrooke.
Meanwhile, Carlyle's character will blackmail Evil Queen Regina Mills (Lana Parrilla) and force her to help him in the search for his happy ending as he is in urgent need for it.
In a Fairy Tale Land flashback, Robin Hood (Sean Maguire) will learn what it means to be an honourable thief after Rumpelstiltskin asks him to travel to Oz for stealing a valuable magic elixir from the Wicked Witch.
So "Once Upon a Time" fans can set their calendars to watch a few interesting sequences of ABC fantasy drama on Sunday, 12 April, at 8 pm.