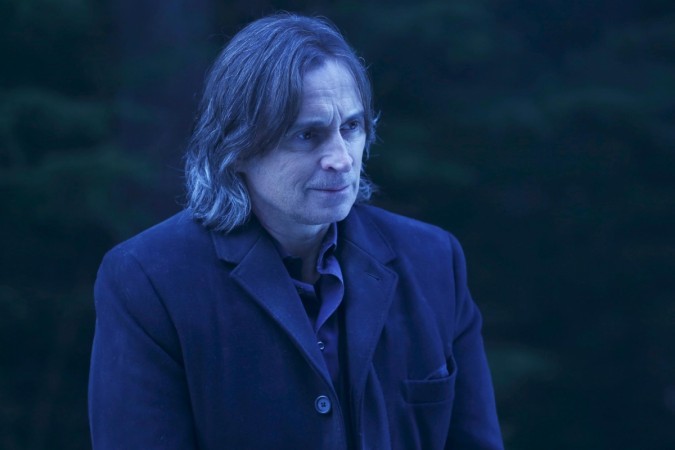 When "Once Upon a Time" season 4 returns on ABC with episode 17 titled "Best Laid Plans" on Sunday, 29 March, at 8pm, it will focus on Rumplestiltskin (Robert Carlyle).
Although the makers are yet to release synopsis and trailers of the sequel, several spoilers have indicated that it will revolve around the evil doings of the villain.
As the title of the supernatural series indicates, episode 17 might take the viewers through Rumplestiltskin's plans to rewrite the storybook with the help of Queens of Darkness ― Maleficent (Kristin Bauer van Straten), Ursula (Merrin Dungey) and Cruella de Vil (Victoria Smurfit) ― for a happy ending.
Meanwhile, a leaked image from the location of ABC drama shows Emma Swan (Jennifer Morrison) in danger and Captain Hook (Colin O'Donoghue) reaching out for her help.
Previously, co-creator Adam Horowitz had stated that the show will explore their relationship in the upcoming episodes. "As far as Captain Swan shippers are concerned I would say that the relationship between Emma and Hook is something we've been developing for a while and we're going to continue to develop it," he told Entertainment Today.
Meanwhile, he also stated that the two will have to face several challenges and obstacles as the storyline of season 4 progresses. However, it remains to be seen whether the obstacles are created by Rumplestiltskin or not.