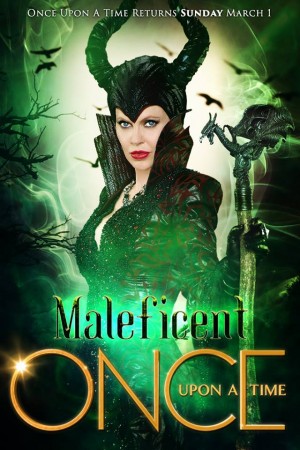 When "Once Upon a Time" season 4 returns on ABC with its mid-season premiere episode on 1 March, Sunday, at 8pm, viewers can expect some major developments in the storyline.
Even after destroying the Wicked Witch of the West, Zelena, (Rebecca Mader), the people in Storybrooke are still not out of danger.
They will have to face the powerful Queen of Darkness, Maleficent, (Kristin Bauer van Straten) along with Ursula (Merrin Dungey) and Cruella de Vil (Victoria Smurfit) in episode 13 titled "Darkness on the Edge of Town".
ABC has already released a poster of mid-season premiere showing Maleficent, which indicates that the evil character will have a major role to play in the second half.
Several spoilers have also stated about a new partner in crime and it will be played by "Mad Men's" fame Patrick Fischler.
Although details about his character is yet to be revealed, he is expected to appear in both Storybrooke and the fairytale land, reported TV Line.
Meanwhile, Robin Hood (Sean Maguire), Marian (Christie Laing) and Roland (Raphael Alejandro) could be out of Storybrooke as they are seen wearing normal clothes in the photos released by Daily Mail.
To know more about the people in Storybrooke, "Once Upon a Time" fans can watch the mid-season premiere episode titled "Darkness on the Edge of Town" on 1 March, Sunday, at 8pm.
Watch the trailer of "Once Upon a Time" season 4 episode 13 below: