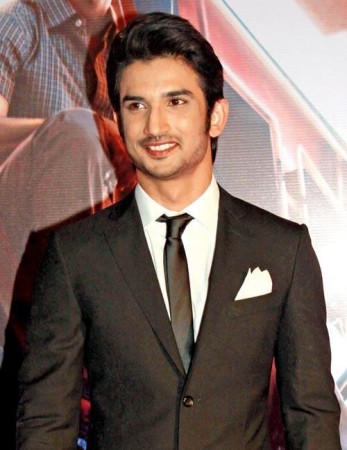 The transition from television to the big screen has been quite fruitful for actor Sushant Singh Rajput who currently has his hands full with films from top banners.
According to recent reports, the former television star has been signed for the second consecutive film with Yash Raj Films (YRF) to be directed by Dibakar Bannerjee after Mahesh Sharma's film with Parineeti Chopra.
"Sushant's first movie with YRF is already on the floors. He's acting opposite Parineeti Chopra and it is being directed by Maneesh Sharma. And now, he is working with Dibakar Banerjee. This will also be Dibakar's first film with the production house," Hindustan Times quoted its source as saying.
On the upcoming film, the source said, "The details are being worked out. It's still in a nascent stage as things have just about been finalised. However, the concept will be something fresh,"
Sushant has more in store, as reports have suggested that the talented actor has joined Rajkumar Hirani's lavish star cast in "Peekay".
"Sushant's got a significant part in P.K. too. His first film has done him a lot of good and offers have been pouring in," informed the source.
Sushant got his big break in Bollywood with Abhishek Kapoor's super successful film "Kai Po Che", an adaptation of Chetan Bhagat's bestseller "Three Mistakes of My Life".
The 27-year-old actor used to star as the lead in Ekta Kapoor's daily soap 'Pavitra Rishta', aired on Zee TV.