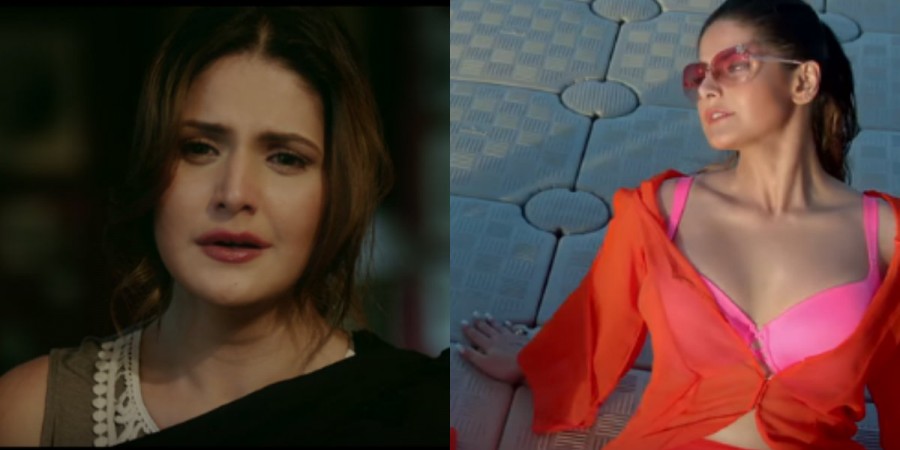 This will come as a shock but Zareen Khan was nearly molested and mobbed by strangers at a promotional event in Delhi.
A source close to Zareen Khan, who was present at the venue, told BollywoodLife, "Everything was going well until the last visit. After finishing various promotional activities that were committed by her, when she reached the last venue for a 15-minute interaction, she was amazed that the organisers of the promotional tour had over-committed her time."
"While the cast was sitting and having dinner, Zareen decided to finish her interactions and leave. When she left there was hardly any security. Zareen was mobbed by a crowd of 40-50 people that had gathered at the venue. They were trying to click pictures and forced their cameras in her face. She was almost on the verge of getting molested.
"And while all this was happening none of the male members from the film team, that had accompanied her, even bothered to come forward and help. The situation was completely out of control. Even though she was very disturbed by this treatment, she still managed to fulfil her commitments and took the late night flight back to Mumbai."
When the website contacted Zareen Khan, she said, "I was extremely disturbed by their treatment and hence decided to take the late night flight back to Mumbai after fulfilling all my commitments."
In other news, a leading website also reported that Zareen skipped Aksar 2 screening organised by the producers because they are yet to compensate her staff – that includes her driver, make-up man, hair dresser, manager, spot boy and assistant, who are yet to be paid. As a mark of protest Zareen boycotted the premiere.
Talking about the movie, the second instalment of Aksar has released, and viewers are really missing the original trio — Emraan Hashmi, Dino Morea and Udita Goswami.
Director Ananth Narayan Mahadevan has made this erotic thriller starring Zareen Khan alongside two television actors – Gautam Rode and Abhinav Shukla.
The first show of Aksar 2 is over and people seem unimpressed by the flick. While some called it "erotic" and "seductive", a few criticised the storyline.