Ranveer Singh has taken off to New York City for Gully Boy's shoot as he wrapped up Padmavati. He posted on Instagram: "And it's a wrap! Goodbye Alauddin. 1 year and a few weeks later, I bid thee farewell. May your restless soul find its peace... #Khilji."
And within no time, the actor was trolled and how!
One user commented: "Tu khilaji ban kar itihash or varatmaan ko lajit karane ki kosish karega.. To ham gora or Badal ban kar.itihash ki rakash karege or khilaji par tut parege...." [sic.]
The other troll said: "Khijli ki soul k liye peace mang rha h... Wow its like ..you love someone who want to rape your mother. @ranveersingh shame on u @sanjayleelabhansali paiso k liye itna niche gir gye....ek Rani ka balidaan nahi dikha magar Khijli ki hawas ko famous krne me lage h...."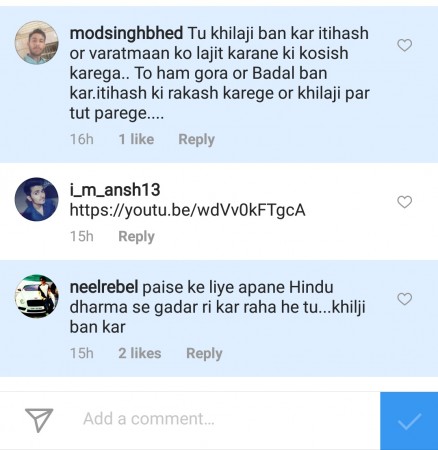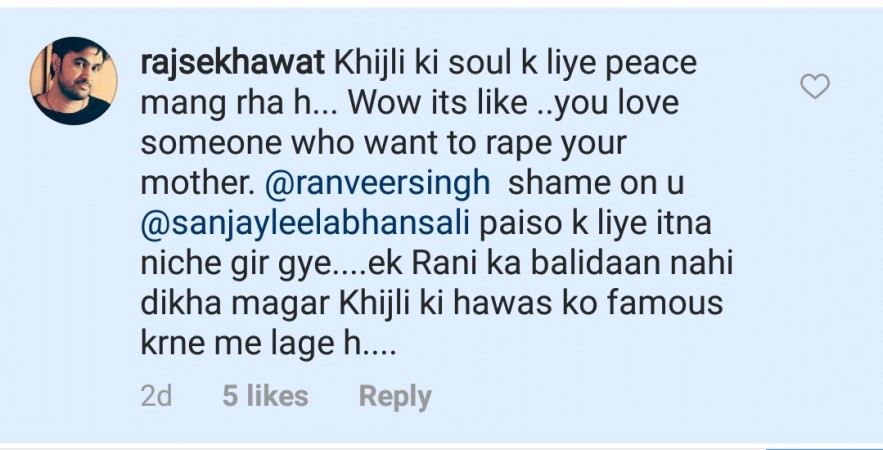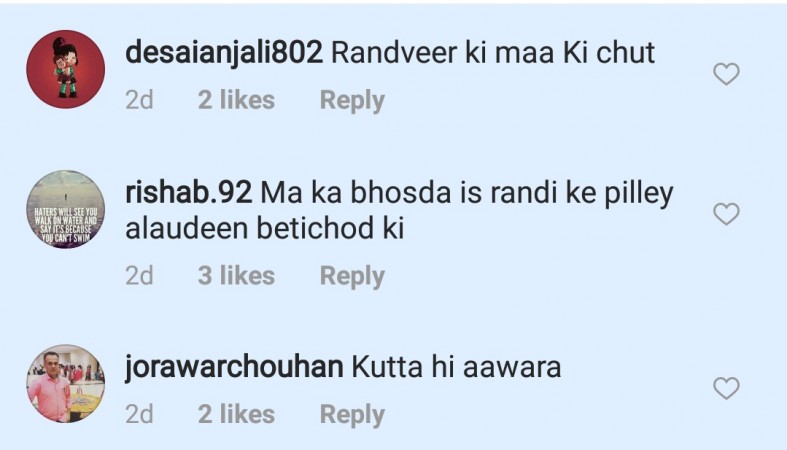 Since the trailer of Padmavati came out, all the stars in the movie are being appreciated, but it is Ranveer Singh who seems to have stolen the show.
The trailer of Padmavati showed Deepika Padukone as an elegant and brave queen, Shahid Kapoor as a benevolent and courageous king. But it is Ranveer's character that appears to be the most intense one.
His portrayal as Alauddin Khilji apparently hogged all the limelight in the trailer. His deadly looks, coupled with the crazy antics, made fans go all gaga over the actor.
There are a couple of scenes like Ranveer's wild style of eating meat, the intensity in his eyes, and the overall wickedness of his character is getting a lot of attention on social media.
Although Deepika plays the titular role of Padmavati in the film, the trailer does not have much for her to showcase. Even Shahid plays the protagonist Rawal Ratan Singh but his character certainly appears to be getting overshadowed every time Ranveer as Alauddin Khilji appeared on the screen.
Directed by Sanjay Leela Bhansali, the movie will hit the screens on December 1.