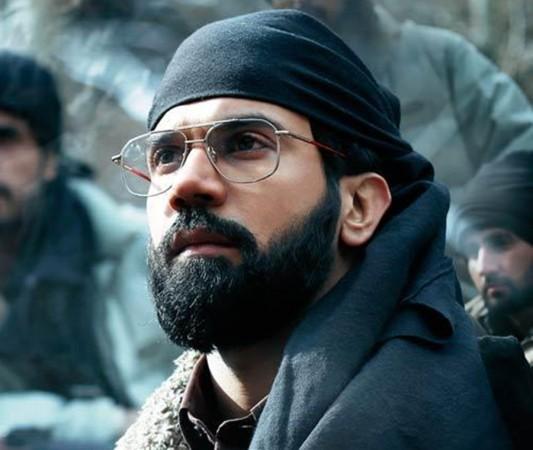 RATING: 3.5/5
MOVIE: Omerta
CAST: Rajkummar Rao
DIRECTOR: Hansal Mehta
GENRE: Indian biopic
A film based on a real-life terrorist is not a very common subject in Bollywood, but Hansal Mehta dared to do it, and the best thing he did is to choose Rajkummar Rao to play the lead character.
Omerta is based on the life of a terrorist named Ahmed Omar Saeed Sheikh, who is of Pakistani descent but holds British citizenship. Known to have links with several militant organizations, Omar is most infamously known for the kidnapping and murder of a Wall Street Journal reporter, Daniel Pearl. He was sentenced to death by the Pakistani court in 2002, but the execution is yet to be carried out.
The movie shows what made a high-qualified person like Omar take the path of terrorism and his eventual madness. The film briefly but brilliantly portrays how the man executed his operations using his intelligence and hatred.
PERFORMANCES
It's all in all a Rajkummar Rao show, and he proved that he is the best person to portray the character. He has multiple times proved his mettle as an actor, and this is just yet another feather in his hat.
Rajkummar is just brilliant in his craft, which shows in all of his expressions, and dialogue delivery. Right from his British accent to the cruelty that the terrorist possess, Rajkummar portrayed it in sheer brilliance. Especially the scene in which the man brutally butchered the journalist makes you wonder if it's the same actor, who had played a gentleman's character in Newton. The movie doesn't gets slow at any point.
POSITIVES
Rajkummar's performance is the USP of Omerta. The gripping plot makes you hooked to your seat. On the other side, director Hansal Mehta also shows his prowess. The editing team also did a good job.
NEGATIVES
The only drawback in the film is its climax. The movie ends on an abrupt note, making it look a little incomplete.
VERDICT
Omerta is one movie that yet again shows what brilliance Rajkummar and Mehta's collaboration can create. The actor is a delight to watch on the big screen, and you won't regret watching it.