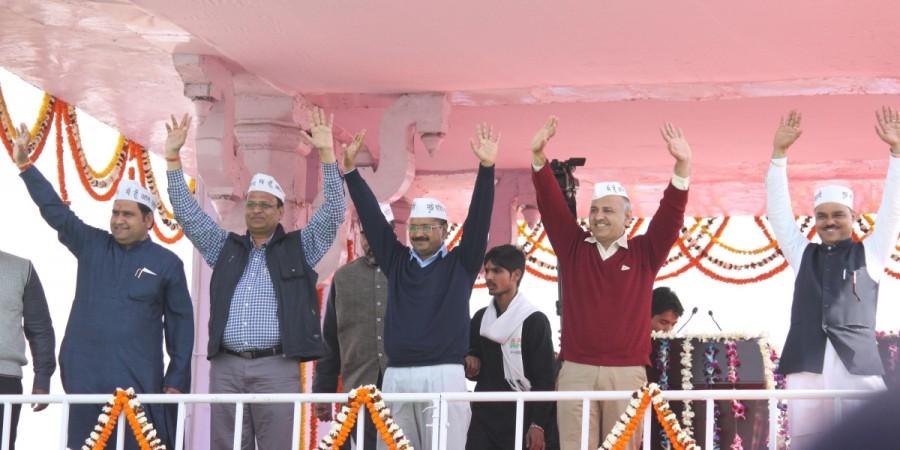 The proposal of AAP's national executive to give Delhi chief minister Arvind Kejriwal the right to reconstitute the party's political affairs committee is an indication of a divide within the party.
According to NDTV, an email from the party's ombudsman Admiral L Ramdass says that the growing trust issues between the AAP leaders have resulted in a rift between them giving way to the formation of two camps in the party. Growing differences between Yogendra Yadav and Kejriwal has been noticeable since months.
The loopholes of the party were uncovered after its defeat in the Lok Sabha elections when leaders like Yadav, Prashant Bhushan and Shazia Ilmi had accused Kejriwal of controlling the party and its workers in a dictatorial manner. In the email, Ramdass mentions that Bhushan had threatened to quit the party as he was unhappy with the candidature procedures and decision-making processes.
Ramdass in the email also asks about the difference in opinion among members regarding Kejriwal's dual role as CM and convenor of the Political Affairs Committee.
Meanwhile, when asked to comment about the growing difference with the party, Yadav rubbished all talks and said that there is no such thing called 'divide' in the party.