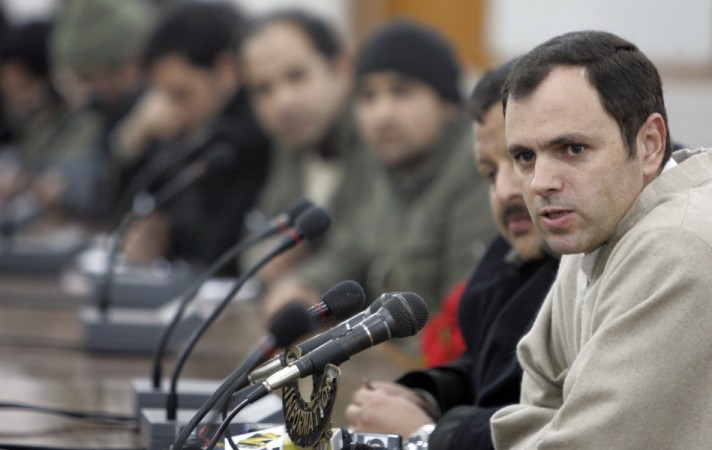 Jammu and Kashmir Home Minister Sajjad Ahmed Kichloo has taken responsibility for the communal violence that has gripped Kishtwar district since Friday. State Chief Minister Omar Abdullah accepted his resignation on Monday.
"I have decided to proceed to tender my resignation to the Hon'ble CM," Kichloo told ANI news on Monday.
"I have received Sajjad Kitchloo's resignation asking to be relieved of his responsibilities pending the outcome of the judicial inquiry. I am forwarding the same to the Hon. Governor with the recommendation that it be accepted," Abdullah posted on microblogging site Twitter.
On Sunday, Opposition parties slammed the home minister for failing to deal with the violence in the state that has led to an 'indefinite curfew' in various districts, including parts of Jammu.
When the violent clashes began in the Kuleed area of the district, Kichloo, an MLA from Kishtwar, was present in the town for Eid celebrations. Kashmir Times reported that despite Kichloo's presence no senior police official was seen around the town when the riots began.
When Leader of Opposition (Rajya Sabha) Arun Jaitley was detained at the J&K airport and refused to enter the state to assess the communal tension, Bharatiya Janata Party (BJP) accused Kichloo of allowing the violence to brew in his presence. Jaitley in a TV interview asked the J&K government to demand for Kichloo's resignation.
Along with the Opposition, political ally Congress slammed the minister for his failure to control the communal tensions that immediately spread to other districts of Kathu, Udhampur and Samba.
"All this happened in the presence of Kitchloo in Kishtwar. His role should be thoroughly probed. From where did the rioters get hold of guns and who provided arms to the mob? Why was curfew not imposed and implemented effectively in time to prevent loss of life and property?" Congress MLC Naresh Gupta told Kashmir Times on Sunday.
"Some political parties are trying to malign my name, I am innocent, I have done no wrong," Kichloo told ANI news on Monday.
Meanwhile, the indefinite curfew in five districts of J&K has lead to a shutdown of educational institutions. The J&K government snapped internet connectivity in the state as well.