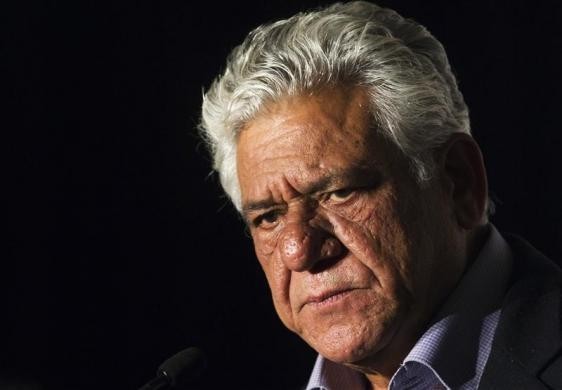 Veteran actor Om Puri has been booked for allegedly assaulting his second wife Nandita.
The Versova police filed an FIR against the actor following a complaint lodged by Nandita on Thursday (22 August).
According to the police, Om Puri's wife complained that the actor attacked her with a wooden stick following an argument about the maintenance of their flat in Sushil building located at Seven Bungalows in Versova, Andheri.
"We have registered the complaint and booked the actor for voluntarily causing hurt by a dangerous weapon or means under Section 324, criminal intimidation under Section 506, and word, gesture or act intended to insult the modesty of a woman under Section 509 of the IPC," Harishchandra Parmale, senior police inspector of Versova police station, was quoted as saying by The Indian Express.
After registering an FIR, the police went to Om Puri's house to arrest him, but the actor was absconding. The cops are trying to trace him through his cellphone.
"Om Puri is absconding at present. We will arrest him as soon as we trace him," Parmale told the news daily.
Tweeting about the case, senior journalist Bharkha Dutt said, "So Om Puri, who once bizarrely made up a husband for me who runs a japanese cafe in Canada (dont ask) charged with domestic violence."
This is not the first time that Om Puri and his wife are facing problems in their married life. Trouble began when Nandita's tell-all book on Om Puri was released in 2009. The actor was upset with his wife for writing about his sexual encounters with his maid.
Om and his journalist wife tried to save their marriage for the sake of their son Ishaan. The couple had recently gone for a holiday with their son, suggesting all was well between them but Nandita's domestic violence complaint has proved it wrong.