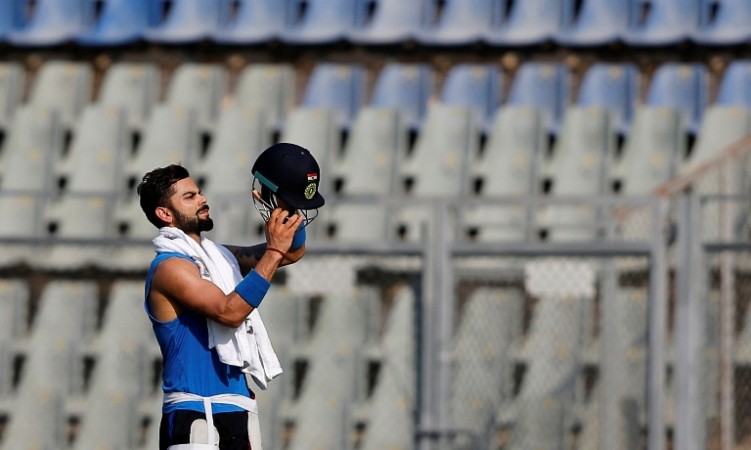 Virat Kohli is known for his no-nonsense attitude and fighting spirit in cricket. The same was witnessed as India's Test skipper came out in defence of the Indian athletes in Rio, who have been criticised for their performance so far.
India might not have won a single medal in Rio Olympics so far, but Kohli supported the athletes, stating that they should be applauded for their preparations where they give it their all. Socialite Shobhaa De was one of the first few persons, who was critical of Indian athletes 'performance in Rio, and took a dig at them stating they have gone to Rio only for selfies.
Related
"In an event like Olympics, we have to understand, firstly we need to look at how these athletes prepare. They give their heart and soul. And for some people to just ignore what they do, I think it is very hurtful. We need to give credit," Kohli said.
It is an accepted fact, despite being one of the most populous countries in the world, India have always been poor in Olympics. The facilities provided are not top-class compared to China and US, who have been a major force in the quadrennial event. But Kohli has still not given up hope, and he believes India can still return home with some medals.
India's Dipa Karamakar will be participating in the vault finals on Sunday, while the men's hockey team are scheduled to play Belgium in the quarterfinals. There are chances of a medal for India from sports like badminton and boxing.
"These guys go and give 100 percent effort in what they do, we understand that. Some people don't even have 10% of the facilities that sportsmen from other countries have. And then they sit and compare in our country," Kohli said.
"I think we just need to stay positive with all the events that are left. We must give credit to the guys who have gone on and competed. If you see the disparity in facilities, you will yourself know what you're talking about."