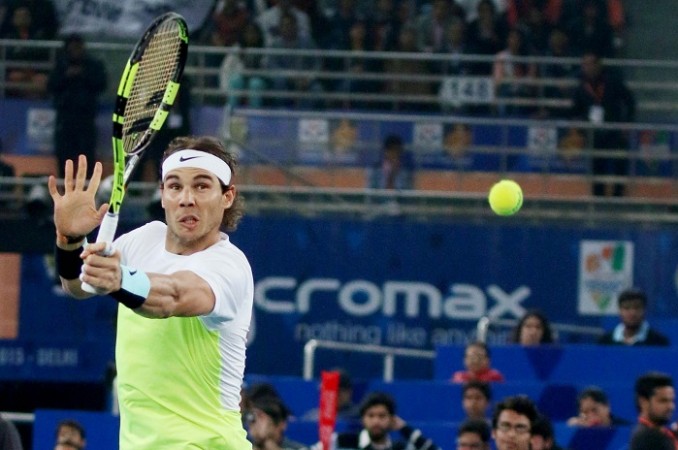 Spaniard Rafael Nadal is one of the biggest tennis players competing in the upcoming Rio Olympics, which is scheduled to start on Friday. The former world number one announced his decision to play in all the events – singles, doubles and mixed doubles.
Earlier reports had suggested that the star might not participate in the Games, but his decision will please the organisers, who have been helpless with some celebrity players withdrawing for various reasons. Tennis stars Roger Federer and Stand Wawrinka have pulled out from the competition.
Had Nadal also missed the tournament, it could have been his back-to-back absence from the quadrennial event as he had also missed the London Games. With Nadal set to participate in Rio, one can expect some brilliant display in the sport.
"After discussing it with my team, I have decided I will play everything that I can. We are here and practice has gone well -- more or less," Nadal said.
After landing in Rio, Nadal has been practising and testing himself with some intense training over the last two days. Though the Spaniard has decided to play, he is aware of the risks involved.
""It's not an ideal situation — there are always risks.Yesterday (Monday) and today (Tuesday) have been my strongest training in two months and the wrist has not gotten worse," Nadal said.
There is some tough competition in the singles arena, with players like Andy Murray and Novak Djokovic in the fray for the gold medal. The Spaniard believes that his best chance of winning a medal may come in the doubles arena. However, one cannot ignore the class of Nadal. If he gets his game going in Rio in the singles event, he will be a tough nut to crack.
"It's true that in doubles, I might go better, but you never know. I will do everything possible to make my role the best and bring something positive for Spain," he said.