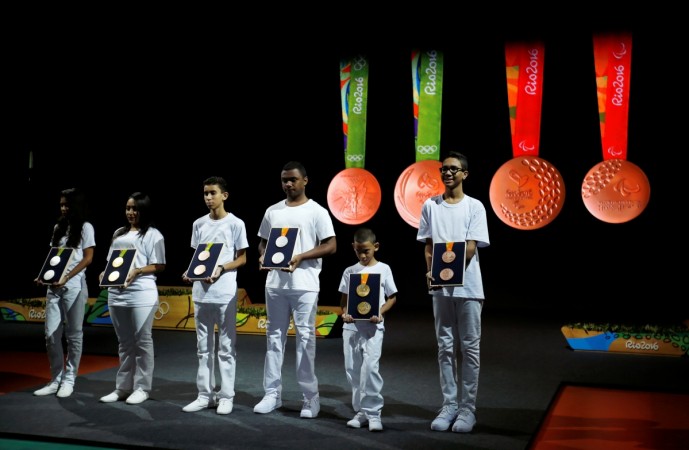 With less than 50 days remaining for the 2016 Olympics, the Rio de Janeiro government has admitted to facing a major financial emergency and is requesting for federal funds in order to conduct the games smoothly. The Rio Olympics 2016 is scheduled for an August 5 start.
If the Zika virus trouble wasn't enough to raise concerns over Rio 2016, the recent development has brought some real doubts over whether the sporting event would finally see the light of the day this time around or not.
According to the BBC, Rio de Janeiro Vice-Governor Francisco Dornelles has blamed the "serious economic crisis" on a heavy recession Brazil has been facing, as well as a tax shortfall, especially from the oil industry. He has mentioned that the issues could prove consequential ahead of the games and that could lead to a major embarrassment.
Dornelles has also stated that the "public calamity" could lead to a "total collapse" in public services, such as security, health and education. A projected budget deficit of $5.5bn (£3.9bn) in the state for this year has also been reported.
Brazil Interim President Michel Temer has, meanwhile, mentioned that the federal government would provide all the possible assistance so that the games are conducted successfully. The Mayor of Rio de Janeiro Eduardo Paes has also said that the state of calamity wouldn't hamper the Rio 2016 games.
"O estado de calamidade decretado pelo Governo Estadual em nada atrasa as entregas olímpicas e os compromissos assumidos pelo Rio (The state of calamity declared by the state government does not in any way compromise the delivery of the commitments made by Rio for the Olympics)," wrote Paes on Twitter.
While the news gives a fresh headache to the athletes set to compete at the event, the tourists are also facing huge crisis in terms of accommodation. Reuters reported that with 97.3 percent hotels already booked, landlords in Rio de Janeiro are demanding a whopping $2,305 per night for renting a three-bedroom apartment, which is also far from the Olympics venues and beaches.