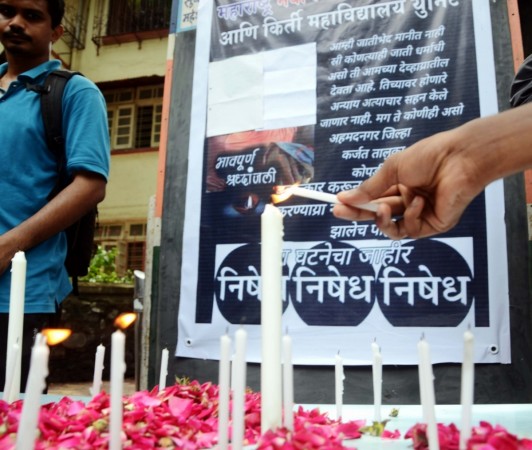 Olympian Lalita Babar joined on Sunday the Maratha protests against the death and rape of a schoolgirl in Kopardi, Maharashtra.
A schoolgirl aged 14 had been raped and murdered at Kopardi village in Karjat taluka of Ahmednagar district on July 13. The police arrested the three accused, who are Dalits. The girl belonged to the Maratha community. Protests were staged in Maharashtra against the SC/ST (Prevention of Atrocities) Act. The Maratha community is also demanding reservation for themselves in the state.
"I walked in the march not as a member of any caste or a sportsperson, but as an ordinary woman still angry about what happened to the school-going girl," Babar was quoted as saying by the Indian Express.
"I came here as a normal girl who believes that such a crime should never happen again. As an international athlete, I've gotten out of that rural environment, though my parents still work in the farm. But that killing meant girls in villages across the country will think twice before stepping out of the house. I find it unbelievable that women should be made to feel so unsafe."
Babar joined the protest in her Olympic gear on Sunday in support of the Maratha community. She had been in Ooty, preparing for the Rio Olympics, when the incident occurred. The incident was equated with the 2012 Delhi gangrape case in terms of brutality.
A rally was also held on Friday in Ahmednagar district, where the crime was committed.
At least 12 protests have been held under the banner of Kranti Maratha Morcha in the last few weeks.