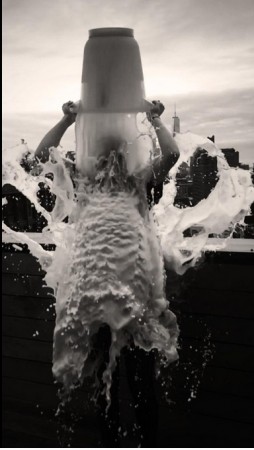 Ever the advocate for breastfeeding rights, Olivia Wilde, mother to four-month-old son Otis Sudeikis, has given a whole new spin to the ALS Ice Bucket Challenge.
When Wilde took up the Ice Bucket Challenge, she changed the game by replacing water with breast milk because she "couldn't find any water". The "Tron: Legacy" star was nominated by child actor Ty Simpkins, who Wilde herself doused, and "Glee" star Dianna Agron.
Wilde has been advocating the destigmatisation of breastfeeding since the birth of her son, and she merely blended the advocacy for breastfeeding rights with the advocacy for donating to ALS Association.
"Breast-feeding is the most natural thing. I don't know, now it feels like Otis should always be on my breast," the first-time mom had told Hollywood Life.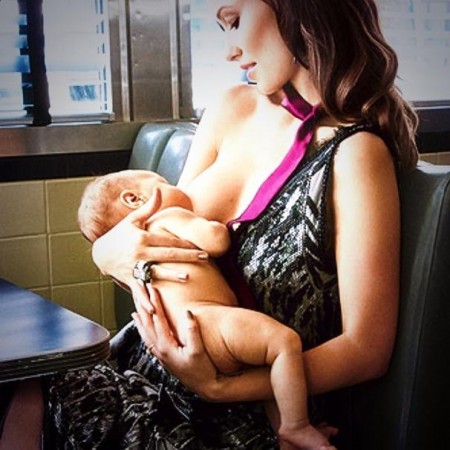 In her Ice Bucket Challenge, posted on her Instagram account, Wilde wrote: "I hope it's OK, I couldn't find any water, so I'm going to use breast milk. Took me all night to make this."
Wilde said that she is dedicating the challenge to her friend Scott Lou and that she would be making a donation in his honour as well.
Before dousing herself, she did announce her own nominations for the challenge: New Jersey junior Senator Cory Booker, feminist icon Gloria Steinem, and the artist currently known as Prince.
While Wilde's challenge did prove that whether it is water or breast milk Ice Bucket Challenge is going to be cold, it was her husband Jason Sudeikis' challenge that looked truly painful.
Sudeikis was nominated by his uncle Paul, actor/singer Dianna Agron and, most amusingly, former governor Mitt Romney.
Sudeikis is famous for his Romney impression, which has earned him claps and laughs while he was a cast member on the show "Saturday Night Live".
"I have been nominated... magically and mysteriously by former governor Mitt Romney, so we gotta do it!" Sudeikis states in his video.
Before getting drenched and miserable, he nominates former "Saturday Night Live" castmate Will Forte, singer-songwriter Ben Folds and his "old friend" Rupert Murdoch.
The ice water then comes streaming down on him, with ice cubes evidently bouncing off his head for around a minute, after which Sudeikis asks: "Is that it? Okay. I hope that is wet enough for you, Governor Romney."