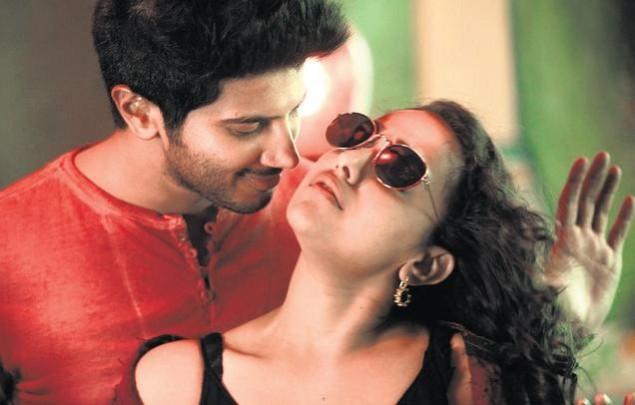 Mani Ratnam's most-awaited movie, "OK Kanmani", is set for release on 17 March. Though the film has fresh faces like Dulquer Salmaan and Nithya Menen, Tamil industry is paving its way for the big release of the movie.
"Ok Kanmani" produced by Mani Ratnam's Madras Talkies is set to be released in more than 300 screens in Tamil Nadu.
Here we are listing five reasons because of which the film might strike gold at the box office.
Mani Ratnam
Mani Ratnam is the major reason because of which audience are eagerly waiting for the flick. The ace film-maker is nothing better than perfection when it comes to narration of the story and rarely does he leave a chance for audience to question his narrative style. Each of his film is an experiment and most of the time they have managed to strike a chord with the audience.
With the kind of buzz the upcoming movie has managed to create, industry analysts feel that it might strike gold at the box office.
AR Rahman – Vairamuthu
Music of "OK Kanmani" is handled by those whom we call as geniuses of the music industry. The songs composed by AR Rahman and lyrics written by Vairamuthu have already become a chart-buster.
The songs have become trend-setters within hours of its release. The fresh music composed by these masters are expected to be in resonance with the theme of the film and if the background score clicks, all you can expect is nothing but magic.
PC Sreeram
Mani Ratnam has roped in cinematographer PC Sreeram, who probably can be called as the best in the industry right now. The last time the duo came together was in another classical romantic flick "Alaiypayuthey" and the result was a visual experience for the audience.
Mani Ratnam has assured that his new movies would have elements of freshness in each frame. Audience can wait to see a burst of colours on screen, which for sure will entice them.
Dulquer Salmaan and Nithya Menen
Dulquer Salmaan and Nithya Menen might be a fresh combination for those in Tamil or Telugu industry, but the duo is a well-known combination in Malayalam industry. They have displayed amazing screen presence and onscreen chemistry with movies like "100 Days of Love" and "Usthad Hotel".
Genre
"OK Kanmani" is touted as an urban romantic flick, which many call as the extension of "Alaiypayuthey". With this genre, there is no doubt that Mani Ratnam is handling with his strong point. He is known as a master when it comes to romantic stories.