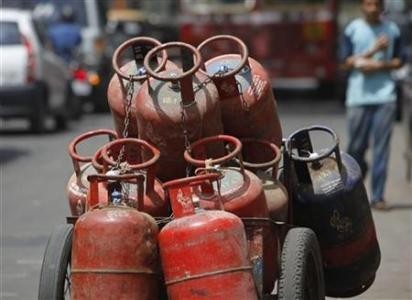 Several Oil Marketing Companies (OMCs), namely, Indian Oil Corporation Limited (IOC), Hindustan Petroleum Corporation Limited (HPCL) and Bharat Petroleum Corporation Limited (BPCL) have stated that 90 percent of cylinders will be sold at subsidized rates annually resulting in only 10 percent of cylinders to be sold at market prices at the current cap level of nine.
This decision comes in as a result of the estimation derived from the previous year's consumption data and was communicated to the Lok Sabha in a written reply by the Minister of State for Petroleum & Natural Gas, P. Lakshmi.
"This translates to saving fiscal subsidy and under recoveries on around 0.92 crore cylinders at Rs.503.58 per cylinder," said the minister through her written communication.
She further explained that the cap was implemented from 14 September onwards. Between September 2012 and January 2013, OMCs registered a growth of -1.8 percent as against 6.9 percent during the same period last year, in domestic LPG.
Oil companies also registered growth sales of industrial LPG at 12.5 percent in the September-January period compared to 5.4 percent growth in the corresponding period of 2012.
P. Lakshmi emphasised on the fact that OMCs are meeting the genuine demands of the customers registered with them. If by chance there are developments of backlog due to unavoidable circumstances, the situation shall be overcome by operating the bottling plants on Sundays or other holidays to keep the supplies compounded.
The Cabinet Committee on Political Affairs (CCPA) raised the cap on supply of subsidised LPG cylinders to nine from six per year per household, just last month. This shall stand effective from 1 April resulting in an additional subsidy outgo of ₹9,300 crore annually.