This rumour was bound to spin around the gossip lanes. Given that Meghan Markle has been making headlines thanks to her engagement to Prince Harry and her first royal rendezvous after the announcement, the buzz is that pregnant Kate Middleton is feeling overshadowed by the Suits actress.
The Duchess of Cambridge, who is third time pregnant, is said to feel that the actress is hogging her share of media attention, "pushing her out of the spotlight."
Also Read: Serena Williams or Priyanka Chopra, meet the women likely to be Meghan Markle's bridesmaids at royal wedding
If Celebrity Insider report is to be believed, Kate feels resentful of her future sister-in-law. "Kate was never trained to pose in front of cameras or speak before crowds in a way that can compare to the 'Suits' actress," the website writes.
The tabloid also claims that Kate is not happy by the fact that Markle is "making headlines on almost a daily basis," while she has been pushed to the sidelines in the press.
"In the immediate future, Kate may have to resign herself to being unable to outdo the attention that Markle is enjoying," adds the site. While these speculations are not surprising, Gossip Cop claims that there is no truth in the story.
The website maintains that Kate doesn't feel jealous by Markle and points out that Kate herself expressed happiness over Harry and Markle's engagement. Speaking to The Vancouver Sun, Kate said, "William and I are absolutely thrilled. It's such exciting news...It's a really happy time for any couple and we wish them all the best."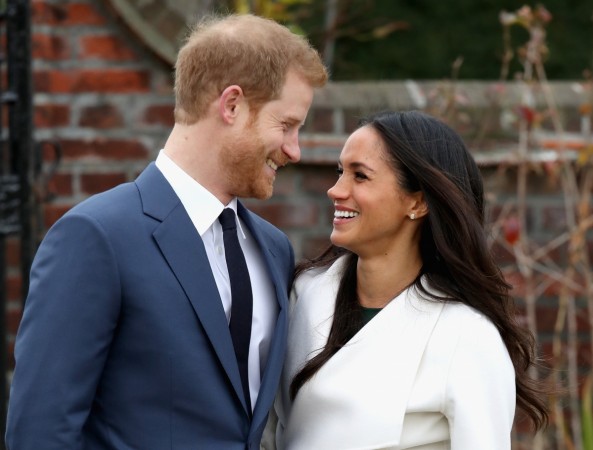 Even during Harry and Markle's engagement interview, the royal told BBC that his family, especially William and Kate, are bonding with her and making her feel like home.
"William was longing to meet her, and so was Catherine. They're our neighbours, so we've managed to get that in quite a few times now. Catherine's been absolutely amazing, as has William, as well, you know, a fantastic support," he said.
The couple are due to get married in May 2018.