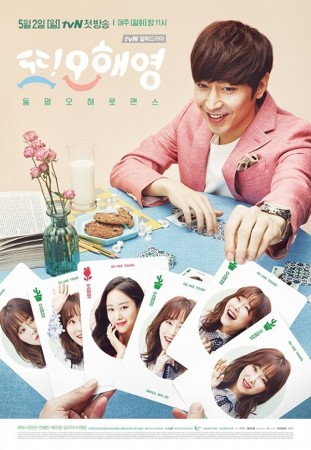 The recently concluded "Oh Hae Young Again" actor Eric Munn recently opened up about his favourite scene from the drama and it was the first kissing scene featured in episode 9.
"It was a late one, and it was an intense point in the drama where a lot of pent up emotion was released at once, so I was really happy when I saw it in the script," said Eric, according to Soompi.
"When [the scene finally came around], I was worried because I thought it would be too difficult. Director Song Hyun Wook told us he wanted minimal cuts, and a dirty, no-holds-barred fight between a man and a woman, so Seo Hyun Jin and I made a couple of promises to each other beforehand, and we shot the scene in one take."
"Oh Hae Young Again" is the love story about two people who get dumped on their wedding day. Park Do Kyung, the character essayed by Eric Munn, is a sound engineer who had his heart set on marrying Oh Hae Young, the role played by Jeon Hye Bin. But she dumps him on their wedding day, and later when he hears that she's going to marry someone else, he sets out to ruin her wedding. But things go awry when he sabotages the wedding of another Oh Hae Young[Seo Hyun Jin]. Things get complicated when Hae Young becomes a part of Do Kyung's life.
Meanwhile, Jeon Hye Bin has been heaping praise on Munn, calling him a caring and considerate co-star. "Eric was a sunbae to me back in his Shinhwa days. Back in those days, he felt like such a senior to me that I couldn't even look at his eyes," she said, according to Soompi. "But Eric as an actor feels a bit different. He's a very caring person. He takes care of his juniors and the staff very well."