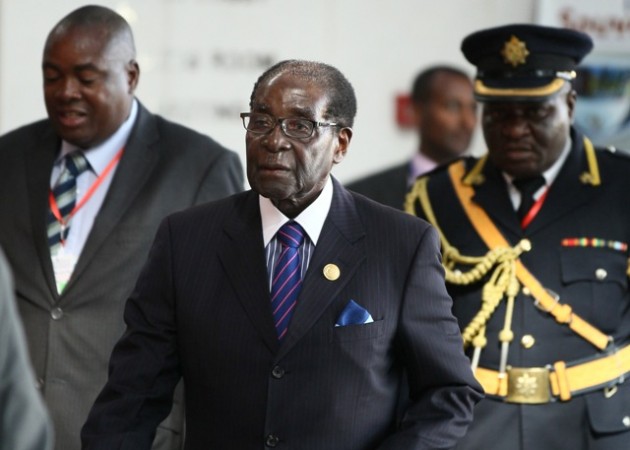 American novelist, short story writer, and journalist Ernest Hemingway once said: "Retirement is the ugliest word in the language." While he could be right in a lot of ways, retirement may not seem that "ugly" if you get to do it the Robert Mugabe way.
Zimbabwean politician and former president of the country, Mugabe resigned from the post last month after a military coup. And even though his exit may have been unceremonious in some ways, the retirement benefits he will enjoy are likely to pretty much make up for it. New President of Zimbabwe Emmerson Mnangagwa revealed these benefits on Wednesday, December 27, and the list, we must say, is quite lavish.
The 93-year-old former president and family – his wife Grace and three children – will be entitled to a staff of about 23 members that includes two drivers, two gardeners, two private secretaries, cooks and housekeepers along with a six-member security detail, according to the Herald newspaper. He will also get a fully-furnished five-bedroom house, complete with a guest wing, a swimming pool, and two garages in the capital city of Harare.
His wife and three children will also be provided with a state accommodation after the death of the former president. Mugabe, Grace and their dependents will also get health insurance benefits.
If that wasn't enough, Mugabe is also entitled to three cars – a Mercedes Benz S500 Series or a sedan equivalent to the S500 series, an all-terrain vehicle and a pickup van. All these vehicles will be replaced every five years and funds for fuel will also come from the government. When it comes to travel, Mugabe and wife Grace will get diplomatic passports and can take four first-class air or train trips within Zimbabwe. The list of benefits also includes a private plane at their disposal, in which they can take four trips to foreign countries.
However, details of the monetary benefits have been kept under wraps. As per Zimbabwe's constitution, a former president gets a pension that is at par with the salary of the current president, but the exact amount isn't known. Local media also earlier said that Mugabe was awarded a retirement bonus of $10 million in a bid to convince him to step down, but the government denied such an amount, reported the Agence France-Presse. But money or not, it took quite an effort to convince Mugabe to step down.
Mugabe resigned on November 21 after he was expelled by his party and the Parliament began the impeachment process. He was in power for 37 years and was also the prime minister of Zimbabwe between 1980 and 1987. While the former Zimbabwean president is still considered by many Africans as a liberation hero, his tenure has been marked by electoral fraud, reported abuse of rights, economic slowdown and bankruptcy and a generally chaotic leadership.