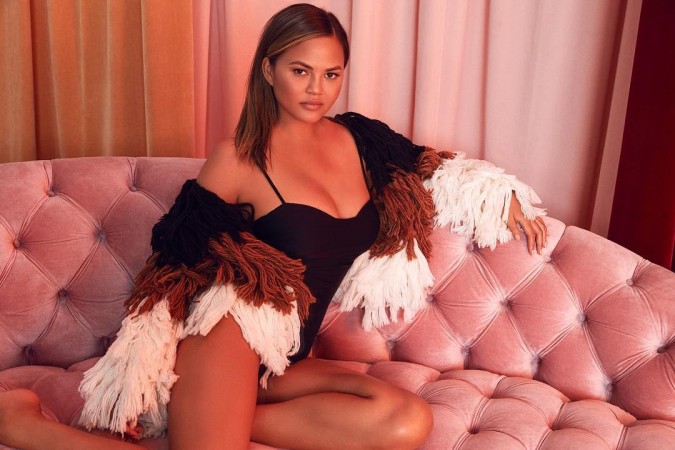 Chrissy Teigen has no chill for haters, and the model has emphasised this several times. John Legend's famous wife has not been kind to haters when she claps back at insults and horrible criticism.
Another instance of such a clap-back took place on Instagram recently. A follower took a dig at Chrissy while complimenting the star, and she shut the follower down with an epic comeback.
Also read: Chrissy Teigen risks wardrobe malfunction in a raunchy plunging black dress
It all started when Chrissy shared a picture of herself and Legend from the 2008 Grammy Awards. The 32-year-old captioned the picture: "Grammys 2008. 10 years ago. This tan!!! Lmao."
Followers quickly began commenting on the picture. While many complimented the star, some criticism also rolled in. However, there was one comment that left the star fuming, and Chrissy couldn't stop herself from commenting back.
The comment read: "Wow so stunning here!! Before the boobies and fillers, so natural and stunning. You both still look great."
Chrissy clapped back to the comment saying: "Boobies and fillers? F*** off with your backhanded s***."
She did not stop at that. She added, "2 babies and 10 years" to finish her roast in style.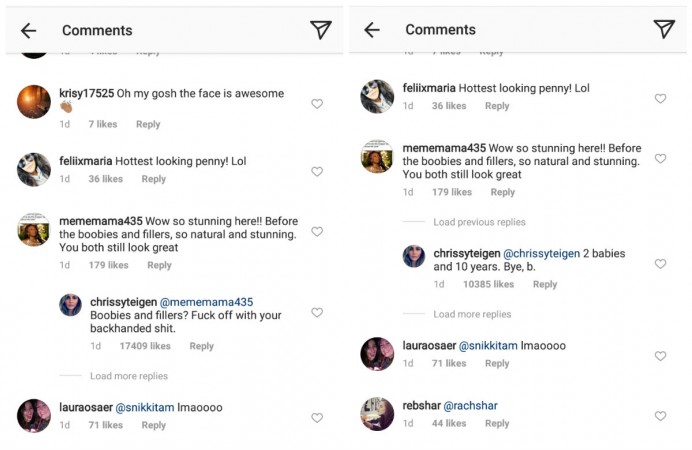 Her fans supported her clap-back, with over 17,000 followers liking her reply.
Chrissy, apparently, has nothing to hide! The reason she has been on the curvier side in recent years is she was pregnant with Luna and is now preparing to welcome her second child.
The pregnant diva confessed last year that she had undergone an armpit liposuction. "I had an armpit sucked out, which was one of the best things. It's a big secret, but I don't care it was nine years ago or so. And I had two inches to my armpit. Now it's back though, so now I've gotta pay for liposuction again," Chrissy said.
Given this confession, the feisty diva wouldn't be afraid to admit if she had any surgery to improve her looks.