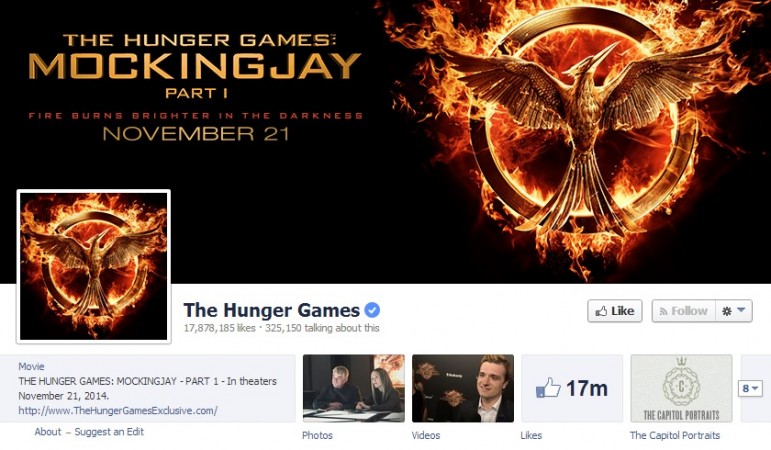 Countdown to the premiere of "The Hunger Games: Mockingjay Part 1" has already begun, and to kick up some publicity, seven new propaganda posters promoting the movie have been released.
The Capitol has released these posters in an attempt to pay tribute to the workers in seven districts of Panem, and it does not feature Jennifer Lawerence, Josh Hutcherson or Liam Hemsworth.
Although stunning, there is a cold element in these pictures that underlines how difficult life has become ever since the character of Katniss Everdeen emerged as the leader of the rebellion.
Take for instance the poster of an adorable child from Katniss' District 12. Cinema Blend points out that the poster draws attention to the horrible conditions, in which people have to work in the mines of District 12, and from the looks of it, children, too, have started working in the mines.
Similarly, the photo of a woman from District 9 collecting grains looks like the cover of a fashion magazine. But suffering is depicted in the form of a brace that the woman is wearing.
Check out the other pictures here.
Mockingjay Part 1 deals with Katniss suffering from an unstable mental condition following the events the led to the disintegration of The Hunger Games. Peeta is in the hands of The Capitol, and the film deals with how Katniss slowly becomes the face of resistance.
The characters of Peeta and Katniss will undergo a transformation, as they are now fighting for different causes. Leaked picture from the sets of "Mockingjay Part 1" show Peeta trying to kill Katniss, and according to the film's screenwriter Peter Craig, the movie will focus a great deal on Peeta's mental health as well.
"You can't just make a film as myopic [nearsighted] as Katniss becomes in some parts of this book. But that was an opportunity and not a drawback at all," he said.
"We still stayed very Katniss-centric and she still completely drives the movie, but the fun thing is that we get to mash her arc with what's happening in all of Panem. And we get to show parallels in other districts. Suzanne [Collins, author of the Hunger Games series] was helpful with building out moments or things that are mentioned in maybe just a sentence or two in the book," he told Yahoo! Movies.
'Hunger Games: Mockingjay Part 1' is set for a November 21 release.