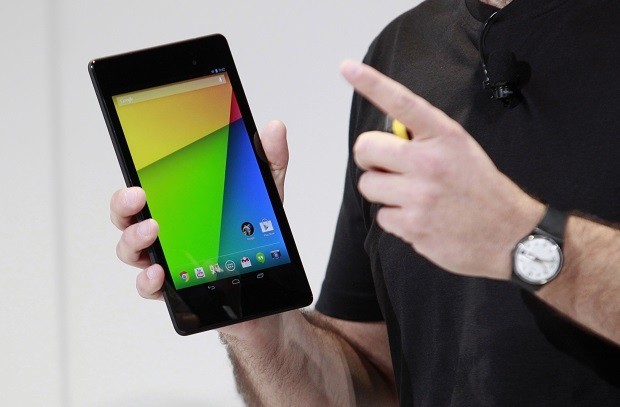 Google has started rolling out its latest OS, Android 4.4 KitKat, for its Nexus devices, Nexus 7 (2012, 2013) Wi-Fi version and Nexus 10.
It has been noted that the cellular versions of Nexus 7 along with all the Nexus 4 models will receive the updates soon.
The news came in the form of a Twitter post from Android which stated: "Starting today, Nexus 7 (2012 and 2013) and Nexus 10 will be getting a tasty update to Android 4.4, KitKat."
Google also posted a short news on Google+ stating the same. "Stay tuned, Nexus 4 and Nexus 7 versions with mobile data will be getting the update soon!" it additionally stated.
Update Missing Google Experience Launcher
Android 4.4 Kitkat update is said to miss out on the "Google Experience Launcher," which has been seen only in Nexus 5 till now.
Google Experience Launcher is a new internet launcher by Google, which is a Nexus 5 exclusive. Being the most prominent feature in the Kitkat software, the new launcher is also infused with Google Now service. The launcher also responds to "Okay Google" voice command.
Nexus 7 Users Disappointed With the Update
One of the Nexus 7 Wi-Fi version user states that not much difference is seen after the update and confirms the omission of "Google Experience Launcher" in the update. He has also provided two screenshots, one of home screen and the other one of Nexus 7's "About Tablet" page via Reddit, reports Android Authority.
"I was hoping for a big visual change like the nexus 5. No transparent menu, status or even app drawer," stated the user. "The only differences I notice are some of the icons and white status icons. The Google launcher isn't here either, swiping to the left doesn't reveal Google now. You also still can't delete home pages, still the default 5. Editing a home page also isn't like the nexus 5, the widgets are still in the app drawer."
The screenshots by the user can be seen here.