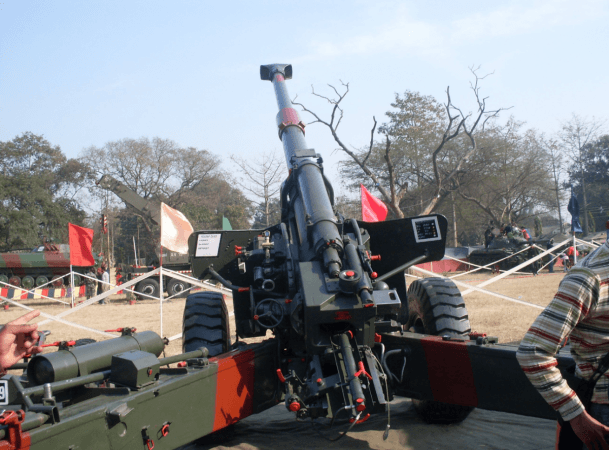 State-run Ordnance Factories Board (OFB) has announced to have successfully conducted the 'upgunning' (user evaluation) of 130 mm to 155 howitzers at its Nalanda factory unit in Bihar.
"The cost of a new 155-mm artillery gun comes to around Rs 15 crore, while the upgradation has been done for just Rs one crore for each, thus saving the exchequer a lot of money," PTI quoted
OFB chairman S K Chourasia as saying.
With the successful test, OFB is optimistic about getting at least 300 field gun upgradation orders if not more from Indian Army. OFB is yet to start delivering similar 155mm Dhanush howitzers to Indian Army that were ordered earlier.
Indian Army is awaiting 155mm Advanced Towed Artillery Gun (ATAG) system developed by Defence Research and Development Organisation (DRDO).
Currently, the army is using 130mm field guns and some imported howitzers. If they order from OFB, it will help cut down on the costs. Also, the 155mm field guns will provide soldiers longer target range up to 36km while the former offers only 27km range.
Hari Mohan, OFB member (Weapons, Vehicles, and Equipment), during the media briefing, said the company is collaborating with premier IITs (Indian Institute of Technology) at Mumbai, Kanpur, and Kharagpur for speeding up the upgradation of outdated military equipment and also the development of newer defense weapons.
On a related note, OFB will be showcasing the Dhanush howitzers at DefExpo 2018 and has the potential to attract foreign buyers at the Chennai event next month (April 11-14).
Four facts about Dhanush howitzers:
Dhanush field gun is designed and manufactured by OFB
It houses a barrel, screw-type breech mechanism, muzzle brake, recoil (Electro-rheological/Magneto-rheological) mechanism can fire 155/52 mm caliber ammunition with a firing range of up to 42 km
Dhanush howitzers can fire three rounds in 15 seconds in 'Burst mode', while in 'Intense mode', it can shoot 15 rounds in three minutes. In 'Sustained mode', it can fire 60 rounds in 60 minutes
Though Dhanush design is rumored to be inspired from Bofors howitzers, the former is said to be 20 to 25 percent better than the latter in terms of range, accuracy, consistency, low and high angle of fire and shoot-and-scoot ability.
Stay tuned. Follow us @IBTimesIN_Tech on Twitter for the latest news on defense technology.