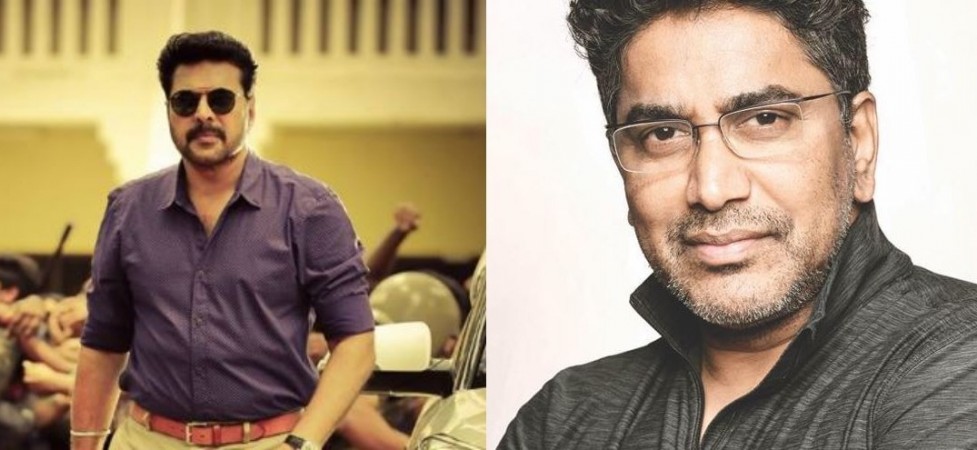 In a long post on his Facebook wall, Odiyan director Srikumar Menon firmly defended Mammootty in the ongoing Kasaba misogyny row. The post surfaced online at a time when Mammootty is being criticised for his cryptic silence over the rape and death threats to Parvathy by cyber-bullies.
Srikumar Menon began his post with the heading: "History cannot be changed by stoning." He also pointed at the fact of Mammootty was being cornered for the actions of a fictional character.
He also interpreted the actor's long silence and late reactions on the issue a sign of a deep hurt.
He listed a few examples of some evergreen Malayalam songs sung by KJ Yesudas to bolster the argument that misogyny in Mollywood dates back to much before Kasaba.
Srikumar Menon also slammed those heroines who choose to portray vicious female characters despite they not being politically correct.
The director called Mammootty a close friend who spends a lot of time reading new books and always stays away from pretentious intellectual rhetoric.
He concluded his post on an emotional tone by requesting people to leave Mammootty alone and stop cornering him unnecessarily.
The post appeared when the Kasaba misogyny row saw a fresh development with Mammootty voicing his opinion regarding the ongoing cyber war against Parvathy.
In a conversation with an online portal, Mammootty broke his silence and revealed that he had discussed the matter with Parvathy at the onset of the controversy itself.
The actor also said he consoled Parvathy by pointing at the dangerous trend of dragging celebrities into unnecessary deadlocks.
Mammootty emphasised the need to keep freedom of opinion alive since it is as important as freedom of expression.
The ongoing hullabaloo started when Parvathy openly criticised the blatant misogyny in the Mammootty flick Kasaba. Parvathy became the target of social media memes and open rape and death threats for her comments after a group of people claiming to be Mammootty fans took offence.