As many as five people including four of a family reportedly died of asphyxiation after a fire broke out at the house in Buddheshwari colony in Bhubaneshwar during the early hours of Thursday, August 3. The officials on the spot said the exact cause of the fire is yet to be found.
Going into details, the fire broke out at around 3.30 am on the second floor of the three-storey building belonging to renowned hotelier Satpal Singh when everyone was asleep. Reports suggest that the people on the ground floor and security guards were not aware of the fire. It was the neighbours and onlookers who informed the PCR who alerted the fire station about the same.
The deceased were identified as Satpal's younger son Gagan Pal Singh (40), daughter-in-law Bhavana Singh (38), granddaughter Sohabi Singh (15) and grandson Rubir Singh (8), and house maid Khusi Das (15), according to an Odishatv report.
Satpal has sustained injuries and has been admitted to the Capital hospital. His condition is said to be stable, according to reports.
A fire official told The New Indian Express that they got a call at 5.18am and had immediately rushed to the spot with fire tenders. They saw huge smoke emanating from the building. As the house was centrally locked, they had to break open the glass windows to gain access.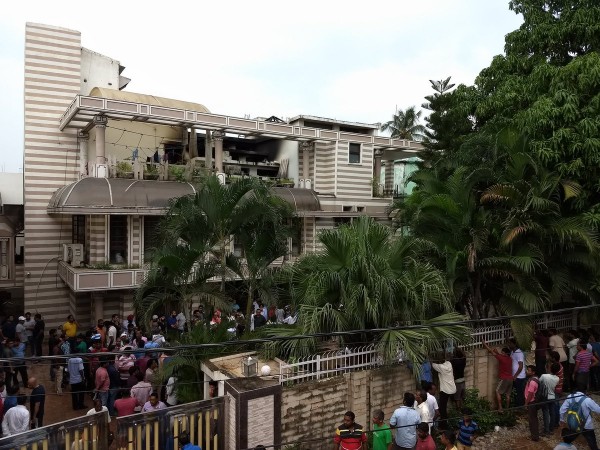 The exact cause of the fire accident is yet to be ascertained but officials said that false ceilings and wooden planks might have escalated the fires. "We suspect an electric short circuit could have triggered the fire. Further investigation is on," he added.