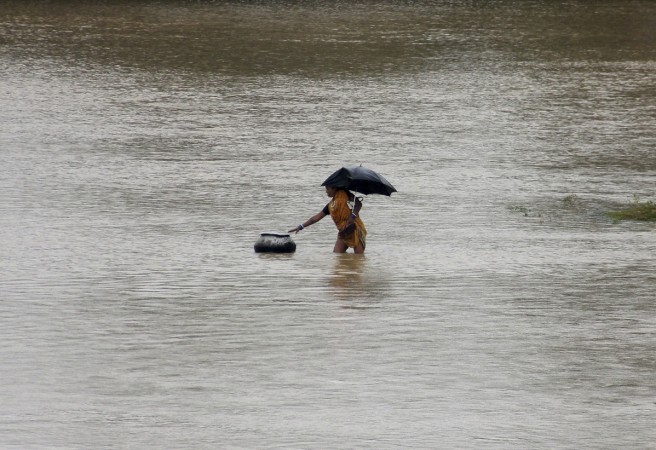 Although the water level in rivers surrounding Odisha has dropped below danger level, the incessant rainfall in many districts has created havoc for the villagers stuck in the flood, with 45 dead so far.
At least 33 lakh people are still trapped as the tidal waves in the sea has reportedly slowed down the discharge of flood water into the sea. State officials have reportedly said that the flood might recede into the sea in at least two more days.
However, the Bhubaneswar meteorological department's forecast suggests the probable degrading situation in most of the flood affected areas. Most parts of the states are expecting rainfall and thundershower in the next 24 hours while heavy rainfall in a couple of interior parts of Odisha is expected to worsen the situation, NDTV reported.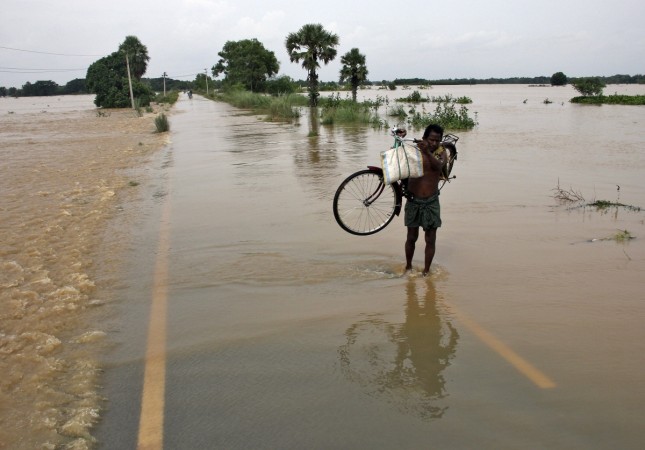 The situation for more than 4.8 lakh people is said to be worse as they are stranded in over 460 villages in the delta region of the Mahanadi river system, surrounded by water from all sides. They are reportedly dependent on the cooked food supplied by the government.
Many areas surrounding the Baitarani River have submerged in the flood water. It has affected over 5,300 villages in the state and over 3.2 million hectares of agricultural land also submerged.
The state government has reportedly opened 200 free kitchen centres and 100 medical teams for the rescued villagers. 40 teams, including forces from National Disaster Response and State Disaster Management have been deployed all across the 21 affected districts.
The government is also said to have sent out 365 boats to rescue people stranded in the flood, Zee News reported.