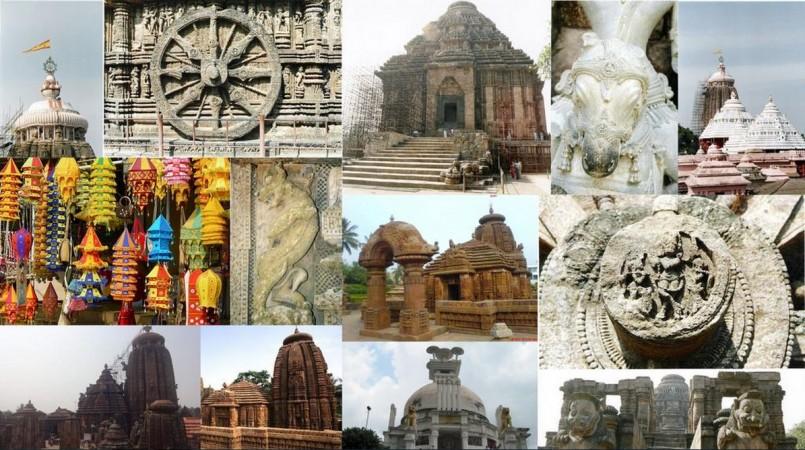 It's celebration time for the Odiya-speaking community in India and abroad; they are celebrating Utkala Dibasa or Odisha Day today.
Prime Minister Narendra Modi has extended his greetings to the people of the state hoping for its development.
Wishing my sisters and brothers of Odisha on Utkala Dibasa. My best wishes for Odisha's progress. pic.twitter.com/xncxwKWCrF

— Narendra Modi (@narendramodi) April 1, 2015
Utkala Dibasa or Utkal Divas is celebrated on 1 April every year to commemorate the sacrifices of people for the formation of Odisha province in 1936, then named as Orissa.
In ancient times, Odisha was named as Utkal which was a part of the Kalinga dynasty spanning central and eastern India and ruled by King Ashoka.
On Utkala Dibasa, people of Odisha origin remember those revolutionaries who started the movement for the formation of a separate Orissa province and fought for three decades. They celebrate the occasion by organising cultural programmes, seminars and competitions.
Utkala Gaurav Madhusudan Das, Utkalamani Gopabandhu Das, Maharaja Shri Ramachandra Bhanjadeo, Maharaja Shri Krushna Chandra Gajapati, Raja Baikunthanath Dey, Fakir Mohan Senapati, Gangadhar Meher, and Gourishankar Ray were among those who fought for the political identity of the state.
The revolution started with the formation of Utkal Sammilani – a social organisation started by Utkal Gourav Madhusudan in 1903 – aimed at preserving the culture and language of Odisha. The idea to start the revolution emerged with the lost political identity of the state in 1568 after the defeat and death of the last Hindu king of the region Gajapati Mukunda Dev.
History suggests that the king lost his territory to the armies of the Sultanate of Bengal, which was headed by the Mughal governor Sultan Sulaiman Karrani or Kalapahad. With the emergence of the rule of Kalapahad, the region started losing its political identity.
By the time the Marathas conquered the region and took control of the empire, Odisha's political identity was completely lost. It was after the Britishers took charge of the territory in 1803, the region was divided into several provinces and thus the Odisha province was formed after three decades of revolution.
Before the partition of the province, Odisha, northern parts of Andhra Pradesh and parts of Madhya Pradesh was together a part of Kalinga kingdom.