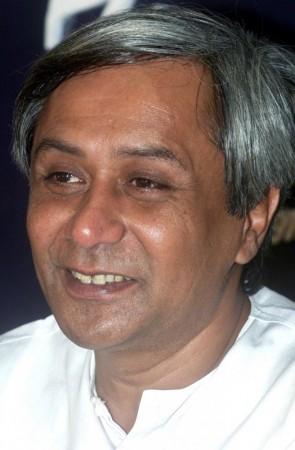 Odisha Chief Minister Naveen Patnaik is scheduled to attend a high-level meeting with senior police officers and administration officials on Friday, a day after the Maoists freed its Italian hostage.
The meeting to be held at Koraput district is in connection to the abduction of Biju Janata Dal (BJD) MLA Jhina Hikaka by Maoist rebels. The CM is likely to meet Hikaka's wife in Laxmipur after the meeting.
Meanwhile, Hikaka's wife Kausaliya has appealed to the government to insure the safe release of her husband.
"It has been 20 days since he was abducted. There is no news of my husband. I appeal to the government for the safe release of my husband as soon as possible," IBNS quoted Hikaka's wife Kausaliya as saying.
She also requested the Maoists to free her husband.
"I request the Maoists to release my husband. I have full faith in them and I am sure they will set my husband free soon," she said, adding, "I would request the Maoists to release my husband and I have full faith that they would do so."
The Andhra Orissa Border Special Zonal Committee (AOBSZC) of the Maoists had issued a fresh ultimatum through an audio tape that Hikaka would face consequences if the government doesn't release all the 30 prisoners they have named.
The Odisha government had earlier agreed to release 23 rebels in exchange for the release of Hikaka but the Maoists rejected the swap proposal. The rebels demanded the release of Maoists' top cadre Chenda Bhushanam alias Ghasi and four others namely Gananath Patra, Suna Pangi, Singa Nachika and Walsi Wadeka. Ghasi, who has Rs 10 lakh reward on his head, was arrested in 2011.
However, sources said that central paramilitary forces engaged in anti-Maoist operations are not happy with decision of the Odisha government to release prisoners to secure the release of the hostages. They feel that the decision of the government to release the rebels could embolden them to resort to such activities in the future.
The Odisha government is in a fix with various security forces threatening to halt the ongoing anti-Naxal operations across the state if the government releases the hardcore extremists to end the hostage crisis.
Meanwhile, the Maoists headed by Sabyasachi Panda freed Italian hostage Paolo Bosusco (54) on Thursday after keeping him in captivity for 29 days.
(With Input from IBNS)