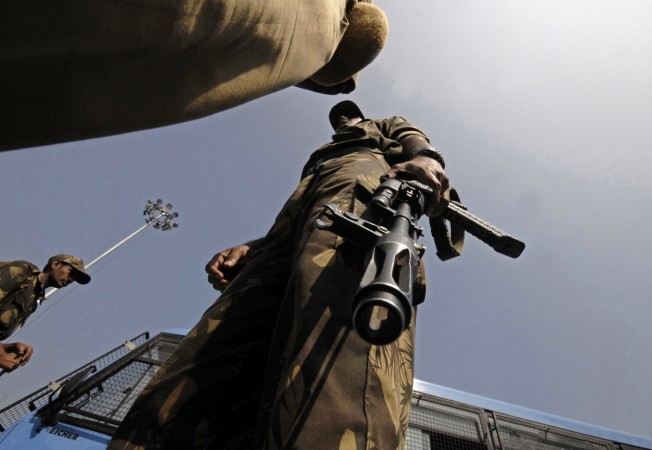 A two-year-old boy was among six tribal and Dalit villagers who were killed on Friday night in the crossfire between the police and the Maoists in Orissa's Kandhamal district. Five others sustained injuries.
The victims were identified as two-year-old Jehad Digal, his father Lutu Digal, former naib sarpanch Kukula Digal, Bringuli Mallick, Pimari Mallick and Mediali Digal.
A Special Operations Group (SOG) team, which is also the anti-Maoist station police force, went to the Gumurumaha forest in Kurtamgarh after receiving a tip-off that Maoists were present in the area, Kandhamal Superintendent of Police Pinak Mishra said. The SOG team came under fire on reaching the spot.
"During the crossfire, the villagers, who were travelling in an autorickshaw, came in the line of fire. It was raining heavily last night. There was no scope of stopping the civilians from entering the fighting area as there is no proper road, and it is a difficult terrain," Mishra was quoted by the Indian Express as saying.
The victims were reportedly NREGS labourers who were returning home from a local market. The police have not been able to locate the auto rickshaw driver yet. The daily quoted sources as saying that the incident happened when the driver asked the villagers to get off the auto and walk behind on a hilly road.
"It was an error of judgement on the part of SOG personnel. There was clear information that Maoists were in the area. Besides, the place is close to the Kalahandi border where Maoist leader Modem Balakrishna is active. So we went ahead with the operation. But whatever happened was unfortunate," a senior police official was quoted by the daily as saying.
Odisha Chief Minister Naveen Patnaik declared Rs. 5 lakh compensation for each of the victims' families and also ordered a judicial investigation. At least one person from each family would get a job. Besides, all the families would be included in social security schemes.
Protestors blocked the Gopalpur-Raipur National Highway-224 and demanded Rs. 50 lakh compensation for the families and the removal of CRPF forces deployed in the area.