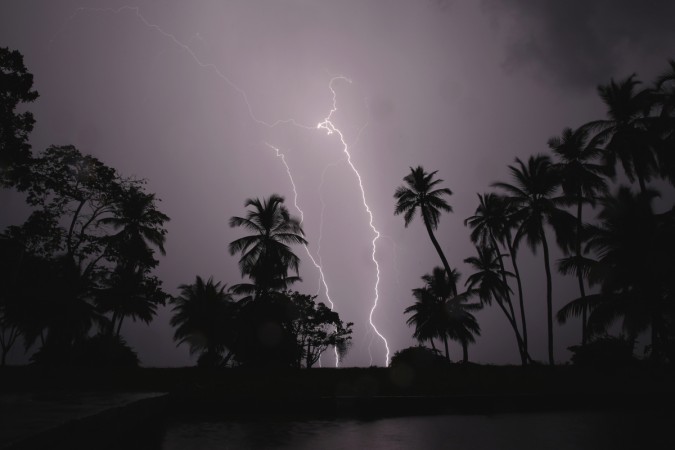 Lightning in Odisha on Saturday claimed close to 30 lives, most of them farmers, agricultural labourers and commuters who had taken shelter under trees during the rough weather. Several more were injured.
The majority of the deaths, around 17, were reported from the northern districts of Mayurbhanj, Balasore and Bhadrak. Eight persons struck by lightning succumbed to their injuries in Bhadrak district and seven persons, including two brothers, died in Balasore.
The brothers, identified as Pankaj Kumar Rout and Arun Kumar Rout of the Manakana village, were hit while they were planting paddy seedlings in the Jaleswar area of Balasore. Four fishermen who had ventured deep into the sea were also reportedly killed in Bhushandpur of Khurda district.
Eight persons injured by lightning have been admitted in Tangi Hospital.
Chief Minister Naveen Patnaik has directed the special relief commissioner to provide compensation to the victims.
Pravat Ranjan Mohapatra, deputy special relief commissioner of Odisha, said that in order to claim compensation amounting to Rs. 4 lakh for each death, family members would have to produce post-mortem reports in order to receive the amount. He also added that Odisha is notorious for deaths caused to due to lightning.
"We have estimated that 979 persons died in different calamities in 2015-16. Of which, 396, which is more than 30 per cent of all deaths, alone died due to lightning strikes, which was declared as a State-specific disaster from April 1 last year," Mohapatra was quoted saying to the Hindu.
Compared to any other natural calamity, lightning strikes are the biggest killer in Odisha every year. According to official data, more than 4,000 people have died due to lightning strikes across 30 districts in the past 15 years. In the past five years, lightning has killed more than 300 people every year. Last year, lightning killed 396 persons in the coastal state.
According to a report by Yourstory, which cites official government data, lightning is India's biggest killer amongst classified natural disasters. In 2013, 2,833 people were killed and on average lightning claims about 2,500-3,000 lives every year. The report also adds that based on first-hand accounts and RTIs, the process of claiming compensation is not only tedious, often the amount that's paid is grossly insufficient.
The worst case in recent memory was on June 22 of this year that killed 59 people in Bihar. Prime Minister Narendra Modi also tweeted about it.