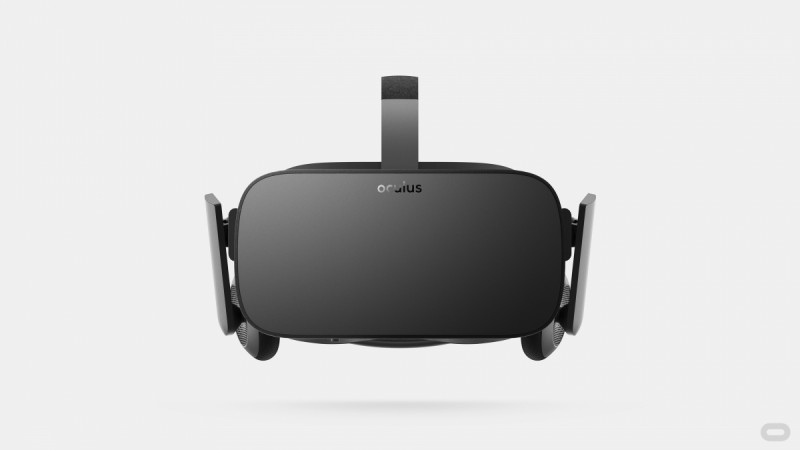 Oculus Rift Virtual Reality (VR) headset promises its users the luxury of dabbling with high-end VR, which is fast catching up with the world as the generation next technology. It is also one of the eagerly awaited devices of 2016.
Oculus VR, the company behind the device, has revealed its cost as $599, and this announcement follows two days after the headset was made available for pre-orders. The Oculus Rift device will be inclusive of headset, sensor, Oculus Remote, cables, Xbox One Controller, two games EVE: Valkyrie and Lucky's Tale.
As reported earlier, the Touch hardware will be delayed until the second half of 2016, but those who pre-ordered Rift will be getting a place for Touch pre-orders.
Oculus Rift will release on 28 March and shipment will begin for twenty countries. The company also revealed that the device will be limited to one per customer and added that it will be available at select retailers and in limited locations in April 2016.
PC Specs for Oculus Rift
Oculus has shared the PC specs for a full Rift experience.
Graphics Card: NVIDIA GTX 970 / AMD R9 290 equivalent or greater
Processor: Intel i5-4590 equivalent or greater
Memory: 8GB+ RAM
Output: Compatible HDMI 1.3 video output
Input: 3x USB 3.0 ports plus 1x USB 2.0 port
Operating System: Windows 7 SP1 64 bit or newer
The company also announced that consumers who want to buy Oculus Ready PC and a Rift bundle will have to shell out $1499, and pre-orders will start from February 2016.
Meanwhile, the company announced that it will be giving a free Oculus Rift to its Kickstarter backers as a thank-you gift. There were about 7,000 people who backed the device at 275 tier or above.
Founder responds to price criticism
Meanwhile, Palmer Luckey, the founder of Oculus VR has come under criticism for pricing his VR headset at a steep $599.
During a Reddit AMA session, Luckey was asked the same question as to why he did not keep it at "ballpark of $350." Luckey accepted that he had "handled the messaging poorly."
He revealed how many of the consumers may not have a PC that is near to the specs suggested for Rift, and the earlier price of $1500. He said that, "many people were confused enough to think the Rift was a standalone device."
Explaining how he ended up making the statement of $350 ballpark, he said: "In a September interview, during the Oculus Connect developer conference, I made the infamous 'roughly in that $350 ballpark, but it will cost more than that' quote. As an explanation, not an excuse: during that time, many outlets were repeating the 'Rift is $1500!' line, and I was frustrated by how many people thought that was the price of the headset itself. My answer was ill-prepared, and mentally, I was contrasting $349 with $1500, not our internal estimate that hovered close to $599 - that is why I said it was in roughly the same ballpark."
He also explained why he did not do a better job of prepping people with high end GPUs and so on. "Our biggest failing was assuming we had been clear enough about setting expectations," he said.
He also noted how people had assumed that since the DK2 was priced at $350, and Rift too will be at that same amount. He even "apologized" for not fixing it.
"To be perfectly clear, we don't make money on the Rift," he said.
He further clarified, "The core technology in the Rift is the main driver - two built-for-VR OLED displays with very high refresh rate and pixel density, a very precise tracking system, mechanical adjustment systems that must be lightweight, durable, and precise, and cutting-edge optics that are more complex to manufacture than many high end DSLR lenses. It is expensive, but for the $599 you spend, you get a lot more than spending $599 on pretty much any other consumer electronics devices - phones that cost $599 cost a fraction of that to make, same with mid-range TVs that cost $599."
The VR industry is expected to generate sales of over $5.1 billion in 2016, according to a report from SuperData Research (via IGN).
Oculus Rift has competition from HTC Vive Pre and Sony's own PlayStation VR.