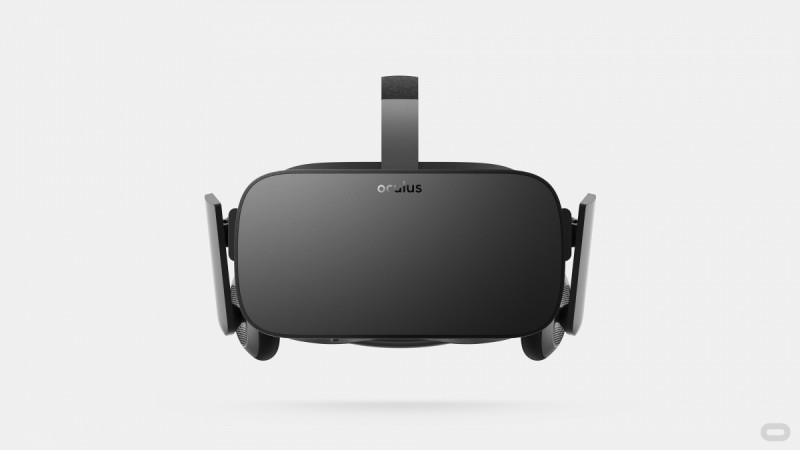 Oculus Rift, the high-end Virtual Reality (VR) headset from Oculus, offers its users the next generation VR technology. Oculus Rift is one of the most awaited VR headsets in 2016.
The price of the headsets start at $599 and is scheduled to be released March 28. The Oculus Rift kit will be inclusive of headset, sensor, Oculus Remote, cables, Xbox One Controller, two games "EVE: Valkyrie" and "Lucky's Tale."
List of 30 VR games have been announced for Oculus Rift, which will be available at launch. Here is the full list of 30 VR games:
"ADR1FT" – $19.99
"Adventure Time: Magic Man's Head Games" – $4.99
"AirMech: Command" – $39.99
"Albino Lullaby" – $9.99
"Audio Arena" – $9.99
"Project CARS" – $49.99
"Chronos" – $49.99 (Not trailer)
"Darknet" – $9.99
"Dead Secret" – $14.99
"Defense Grid 2 Enhanced VR Edition" – $29.99
"Dreadhalls" – $9.99
"Elite Dangerous: Deluxe Edition" – $59.99
"Esper 2" – $9.99
"EVE Valkyrie Founder's Pack" – $59.99
"Fly to KUMA" – $14.99
"EVE Gunjack" – $9.99
"Herobound SC" – $9.99
"Keep Talking and Nobody Explodes" – $14.99
"Lucky's Tale" – Bundled
"Omega Agent" – $14.99
"Radial G" – $24.99
"Rooms" – $14.99
"Shufflepuck Cantina Deluxe VR" – $9.99
"Smashing The Battle" – $19.99
"Vanishing of Ethan Carter" – To Be Confirmed
"Vektron Revenge" – $9.99
"VR Tennis Online" – $24.99
[No trailers released yet]
"Pinball FX2 VR" – $14.99
"BlazeRush" – To Be Confirmed
"Windlands" – $19.99
Apart from the ones that were announced, there are 10 more games for which no price or launch dates have been revealed. It is likely that they will come to the headset at some point in the future:
"Damaged Core"
"Dead & Buried"
"Dragon Front"
"Eagle Flight"
"Edge of Nowhere"
"Fantastic Contraption"
"I Expect You to Die"
"Job Simulator"
"Rock Band VR"
"VR Sports"