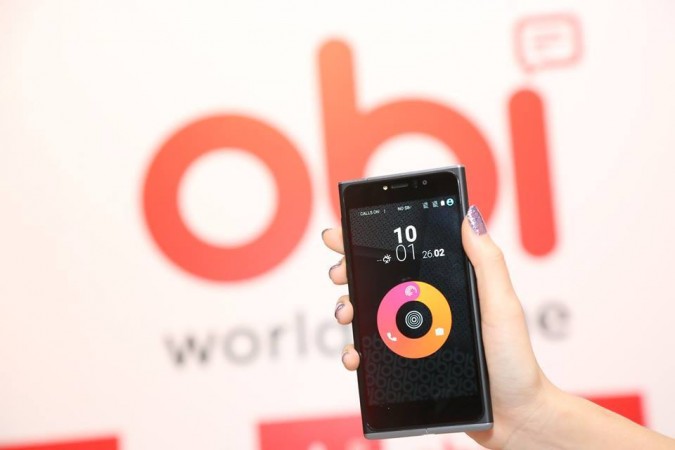 Obi Worldphone is making it easier for consumers to buy its devices in India. After making the Obi SF1 available on Gadgets360 and Amazon India, Obi has now launched the affordable smartphone on Snapdeal with an exclusive discount of Rs. 2,000.
As a part of the new partnership, Obi SF1 is available at a discounted price of Rs. 9,999 for the 16GB storage and 2GB RAM variant and Rs. 11,999 for the 32GB storage and 3GB RAM model. The handset is still available for Rs. 11,999 and Rs. 13,999 for 16GB and 32GB models, respectively, on Amazon India and Gadgets360, making the Snapdeal offer worthwhile.
"We are excited to extend Obi SF1 to Snapdeal and expand our reach within India," Neeraj Chauhan, Co-founder and CEO of Obi Worldphone, said in a statement. "After Amazon, Snapdeal is yet another step to let consumers avail more purchasing options at multiple platforms. With our clutter-breaking, design-led approach, we stay committed to making Obi Worldphone a consumer's delight."
Obi SF1 went on sale in India for the first time in December last year and received more than 75,000 registrations at the time. But the pricing of the handset in the current market, where companies like Xiaomi, LeEco, Lenovo and Huawei have disrupted it heavily, made the Obi SF1 hard to buy for many. The new pricing could catch the eye of those who find the SF1 smartphone appealing.
Obi Worldphone, the company led by former Apple chief John Sculley, focussed heavily on the design of the SF1 to stand out in the crowd. We reviewed the SF1 last December and found its design and battery to be one of the standout features.
Read: Obi SF1 Review
The SF1 smartphone features floating glass technology with Corning Gorilla Glass 4 that adds extra protection to its screen. It features a 5-inch IPS JDI display with Full HD resolution encased within the metal and polycarbonate body, designed by Ammunition Design Studio.
It comes with a 64-bit 1.5Ghz octa-core Qualcomm Snapdragon 615 SoC, Adreno 405 GPU, 2GB/3GB RAM, 16GB/32GB storage and runs on Android 5.0 Lollipop based Lifespeed UI, which is also developed by Ammunition Design Studio. It has a 13MP primary camera with f/2.0 aperture and a 5MP front snapper, both with LED flash.
The SF1 has dual SIM slots, microSD card support, 4G LTE bands and a 3,000mAh battery. The audio system in the SF1 is integrated with Dolby Audio Surround Sound 5.1 for better results.