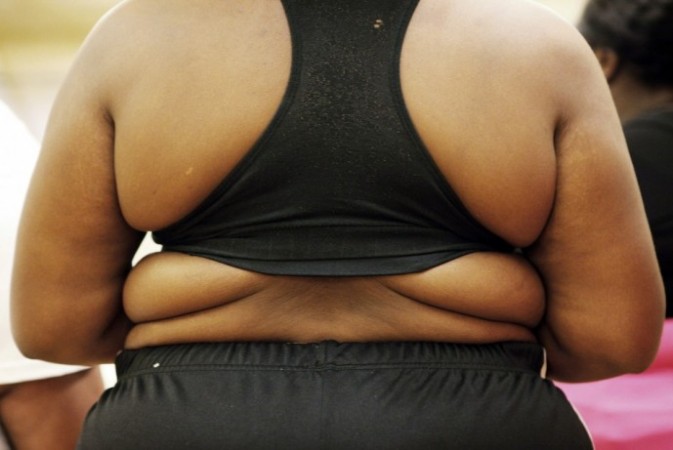 Turns out that obesity can leave a lasting impact on the brain.
A new research provided solid evidence to show that being obese during middle age nearly tripled a person's risk of developing dementia later in the life.
Dementia is a syndrome related to the brain that leads to memory loss, difficulty in communicating, thinking, understanding, planning and the ability to perform daily routines. Nearly 44 million people across the globe are estimated to be living with dementia and the number is expected to more than triple (135 million) in 2050.
Though obesity has already been linked to dementia, until the date, the basic factor that led to the occurrence was unclear. In the new study, researchers found that the link was highly influenced by age.
Nearly 4,51,232 obese people, both men (43 percent) and women (57 percent), participated in the study. Researchers used national statistical data on hospital care and mortality in England between 1999 and 2011.
The risk of developing dementia declined with an increase in the age. Obesity between ages 30 to 39 posed greater risk.
People who were obese in their 30's had 3.5 times higher risk of developing dementia than non-obese counterparts. Putting on weight in 40's pulled down the risk by 70 percent, while obesity in 50's and 60's further lowered the risk (50 percent and 40 percent respectively). Excess weight after crossing 70 neither heightened nor lowered the risk, the authors reported in a news release. Obesity in 80's lowered dementia risk by 22 percent.
While obesity in 30's increased risk of vascular dementia and Alzheimer's disease, excess weight during 40 to 60 was associated with vascular dementia.
"These results support existing evidence that obesity in mid-life increases the risk of developing dementia. The finding that people who are obese in their thirties are three times more likely to get dementia is striking, but it is difficult to draw firm conclusions from a study where only 19 of the 451,232 people observed were obese in their thirties and went on to develop dementia," Dr Clare Walton, Research Communications Manager at Alzheimer's Society, said in a statement.
To have a trouble-free old age, Dr Walton encouraged people to start exercising and also urged to embrace a healthy lifestyle: "Given the growing body of evidence that being overweight in mid-life rather than in later years seems to be the bigger risk factor for dementia, it is never too early to start making healthy lifestyle choices. We know what is good for your heart is good for your head and that the best way of reducing your risk of developing dementia is to eat a balanced diet, maintain a healthy weight, exercise regularly and get your blood pressure and cholesterol checked."
Findings of the study have been reported in Postgraduate Medical Journal.
How Much Safe You Are: Know More about Factors Linked to Dementia
So far, research has exposed the role of several factors in dementia. Following is a list of factors proven by previous research:
Ageing
Head trauma
Family history
Genetic mutations
Unhealthy lifestyle (smoking, lack of physical activity, poor diet)
Exposure to prolonged stress in middle age
Excessive cleanliness
Possessing a cynical attitude – a tendency to distrust other people's sincerity and integrity