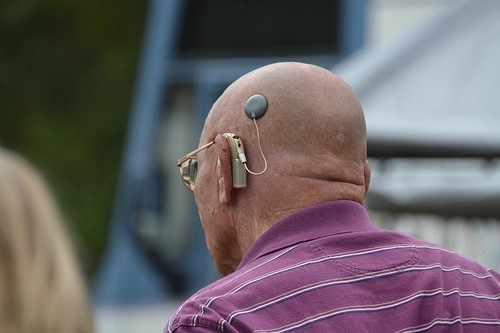 A new study revealed that obesity can increase the risk of hearing loss. Interestingly, engaging in regular physical activity protects against the hearing defect.
Researchers from Brigham and Women's Hospital (BWH) studied about 68,400 women between 1989 and 2009. Information about the women's body mass index (BMI (measurement of weight in relation to height), waist circumference and physical activity was measured and recorded. They answered questions related to their hearing problems.
Possessing a high BMI or large waist circumference was found directly linked to hearing loss.
Women who are extremely obese, i.e. with a BMI above 40 or between 30 and 34 had greater risk (25 percent and 17 percent respectively) of suffering from hearing loss, compared to women with a healthy weight (BMI below 25).
A waist circumference above 88 cm and between 80 and 88 cm was associated with 27 percent and 11 percent greater risk of hearing loss, compared to women with a waist circumference below 71 cm.
Another major finding was the power of physical activity, mainly walking in reducing the risk. Higher levels of physical activity was found to have lowered the risk by 17 percent, while walking for at least two hours a week helped lower the risk of hearing loss by 15 percent.
"We often think of hearing loss as an inevitable part of the aging process, but these findings provide evidence that potentially modifiable risk factors, such as maintaining a healthy weight and staying physically active, may help in the prevention of hearing loss or delay its progression," lead author of the study, Sharon Curhan, said in a statement.
The study has been reported in the online issue of The American Journal of Medicine.