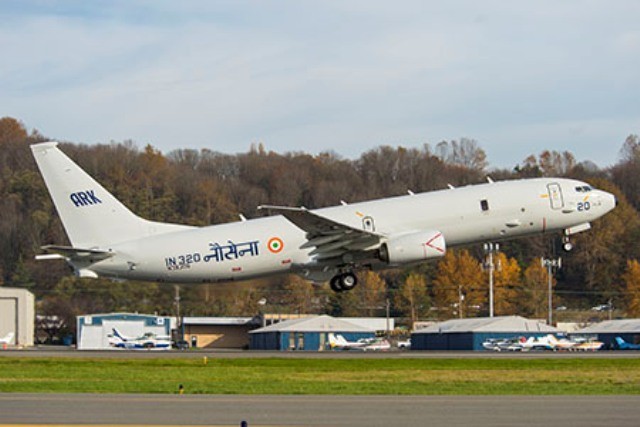 The traditional fly past during the upcoming Republic Day is geared up for a change. It will not only have the US President as the Chief Guest for the event hitting a high point in Indo-US relations, but he will also witness some of India's latest acquisitions in defense hardware.
US President Barrack Obama will sit alongside his Indian counterpart Pranab Mukerjee and both will witness the fly past from their bulletproof stage.
The fly past for the first time will involve a pair of naval MiG-29K fighter jets of Russian origin, and it will be accompanied by P-8I maritime surveillance aircraft of US origin flying in a Vic formation with the P-8I in the front, Deccan Herald reported.
The use of these aircrafts during the parade is symbolic, reflecting the growing clout of India's strength in maritime waters.
The only other time a naval fighter took part in the Republic Day was three decades ago when Sea Harriers, the only STOVL aircraft with Indian Navy, took part during Beating the Retreat ceremony.
Apart from this there will be a women officer contingent drawn from all the three Indian armed forces, which will also be a first.
The MiG-29Ks were purchased from the Russians to work from the decks of the new aircraft carrier, INS Vikramaditya and the under-construction INS Vikrant. These aircraft are multirole fighter aircrafts that can switch their role from defensive to that of area dominance.
There are currently six P-8Is out of the eight contracted form Boeing. P-8I is the Indian Navy variant of the P-8A Poseidon built for the US Navy. It has many features and designs that have been built indigenously and later integrated to meet India's maritime requirements.
Apart from these, Obama will also witness the US acquired C-130J Super Hercules and C-17 Globemaster III, the Russian Su-30 MKI fighter aircrafts and many more.